Okay, so you've got your electric car and want or need to visit a public charger to top up your battery on your journey. For a lot of new (and a lot of existing owners), using a public charger can appear a bit daunting at first. The charging units can look a bit complicated, some of the names and terminology are unfamiliar and there's nobody to ask.
Which is why we've teamed up with bp pulse – operators of the UK's biggest charging network - to give you the complete low-down on charging in public. We want to demystify charging and give you the info you need to make the most of the network.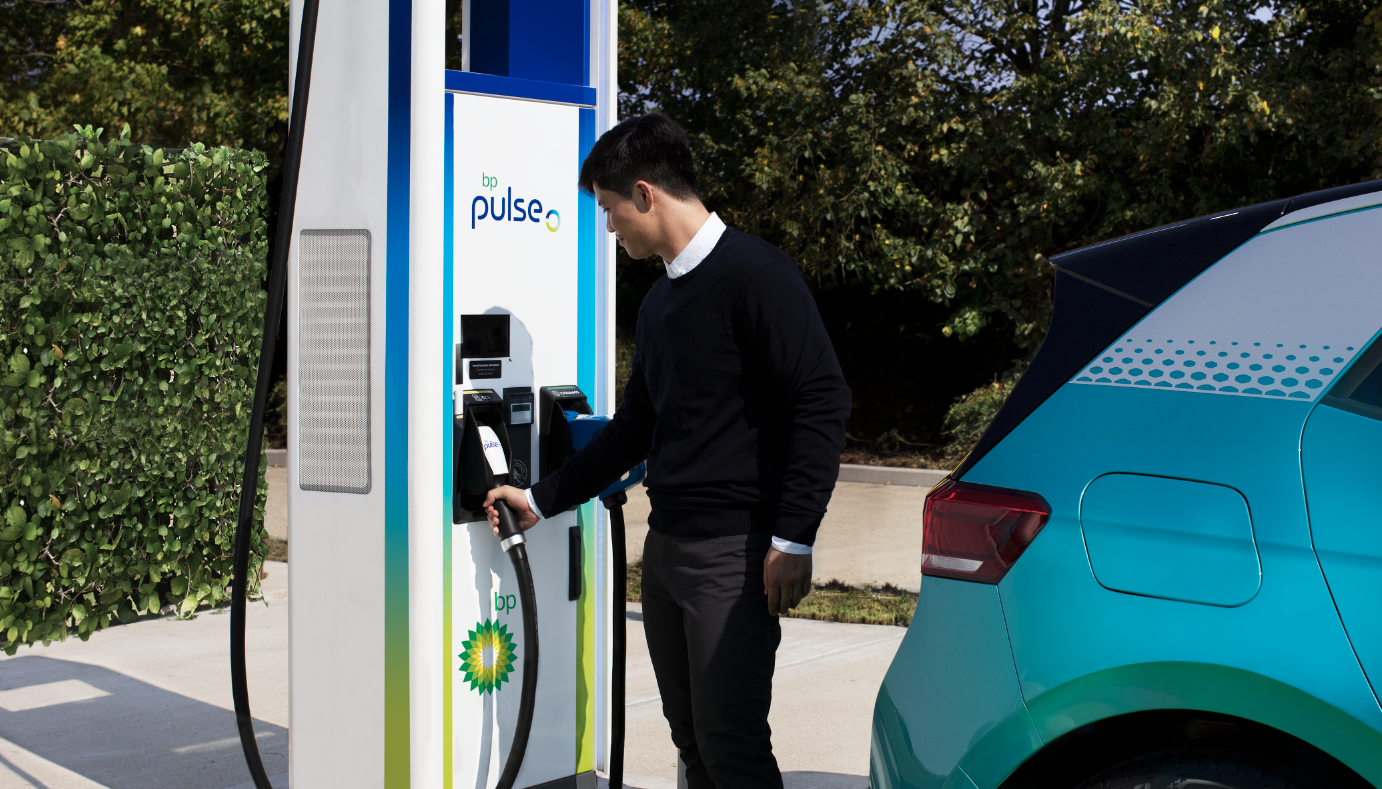 Finding and using a public charger
If you'd been reading this article a few years ago, the section on 'finding a charger' would have involved maps, grid references and instructions like 'the charger is located behind the main building between the bins and the toilet block'. Today, thanks to a massive roll-out of public chargepoints, electric car charging stations are everywhere. You'll find them in supermarkets, petrol stations, hotels and drive-thrus. What's more, new sites are increasingly being added with multiple units to meet anticipated demand.
Where are they?
Finding a charger is easy. The charging network is operated by a number of chargepoint operators, who build and operate the charging units. In the UK, bp pulse has the biggest network, with other big names such as InstaVolt, Osprey, Pod Point and Ecotricity providing even more options for drivers. If you want to stick with a particular supplier (for example bp pulse), each brand has its own live map which can be viewed via a browser or, in most cases, a dedicated app.
For drivers who just want to know where the nearest charger is regardless of supplier, there are a number of apps that combine the live information from multiple brands to give a real-time snapshot of the nation's chargers. Zap-Map (www.zap-map.com) and PlugShare (www.plugshare.com) are the main two in the UK and we'd recommend all electric car drivers install these on their smartphones.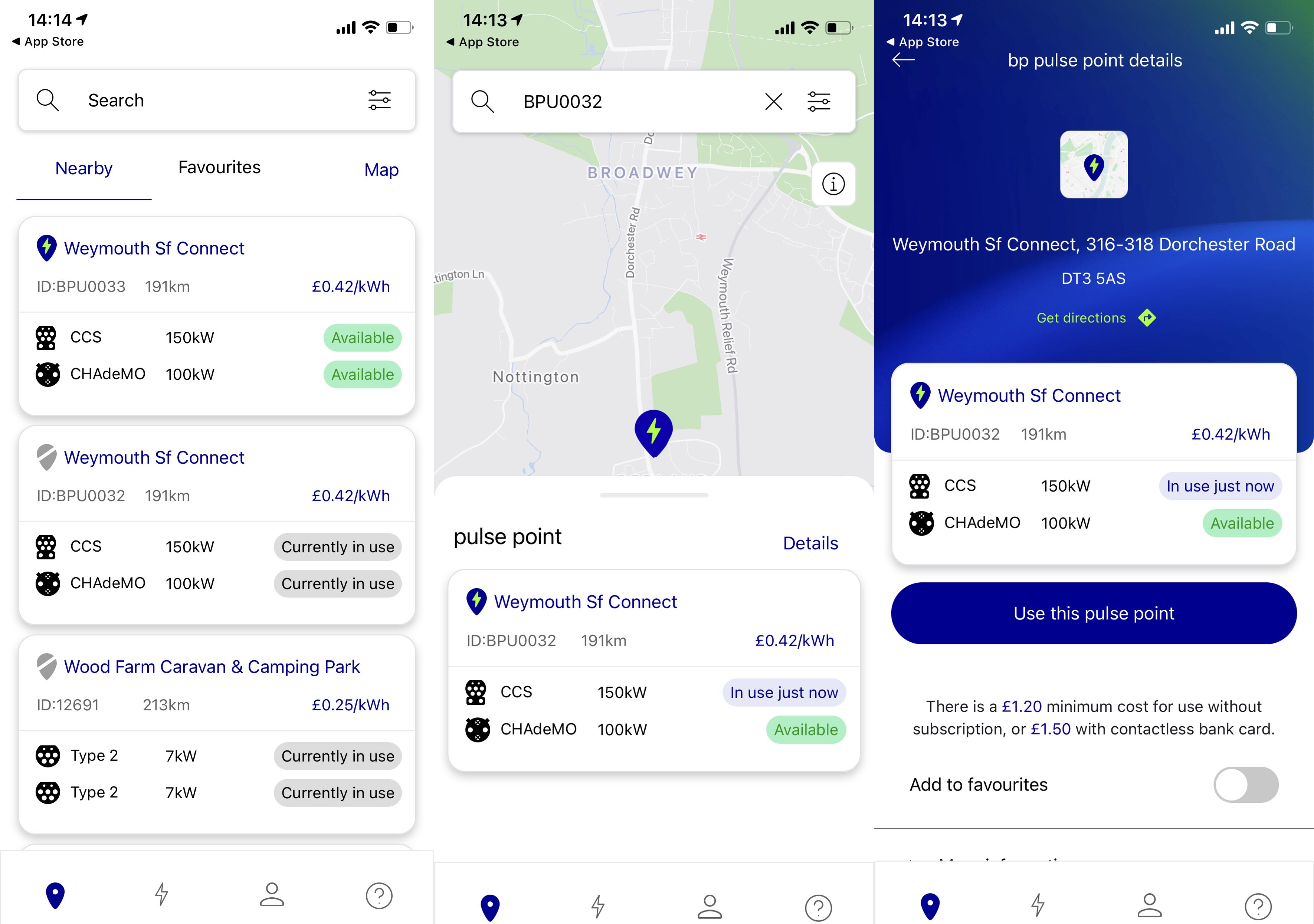 What speed do I need?
With a petrol pump, speed of delivery isn't really a concern. With an electric car, the speed at which your battery recharges is pretty important.
The fastest way to charge an electric car is by using a rapid charger. These use DC power and are perfect for a mid-journey recharge. Until very recently, most cars (with the exception of Tesla) could only charge at speeds of up to 50kW. Today, most new electric cars can charge at a maximum of 100kW or 125kW. To meet the demand for even faster charging, bp pulse and other operators are installing a network of new generation 150kW chargers. The only downside is that speed and convenience comes at a price. Rapid and ultra-fast chargers can be the most expensive way of recharging your car, although being a subscriber can significantly reduce the cost per kWh you will pay. To find out more about how bp pulse's subscription plan works, click here. Our advice would be to check the costs before you plug in as some operators charge up to 30p per kWh even on slow 7kW units.
If you're going to be away from your car for a period of time (a few hours, for example) the cheapest and easiest way to refuel is by finding what's often described as a slow or 'destination' charger. These are low-power units that use a Type 2 AC connector to deliver low levels of charge over a longer period of time. They range in speed from 7-22kW and are perfect at topping up your battery when you're at work or on a long shopping expedition. Many supermarkets and public car parks have free-to-use 7kW chargers, but make sure you look for maximum stay periods before you use them.
Will it work with my car?
Apart from a few old units on motorway sites, all public rapid chargers are fitted with two (and sometimes three) connectors. This is the bit that connects the charger to your car. Owners of Nissan LEAF and Mitsubishi Outlander PHEVs will need to use the CHAdeMO connector, while most other cars will use the CCS connector to charge. The only exception to this is the first-generation Renault Zoe (2012-2019), which uses a Type 2 connector to rapid charge (the newer model uses the CCS connector). If you know what connector you need, the live apps always show the available connections on each charger, so you can check in advance.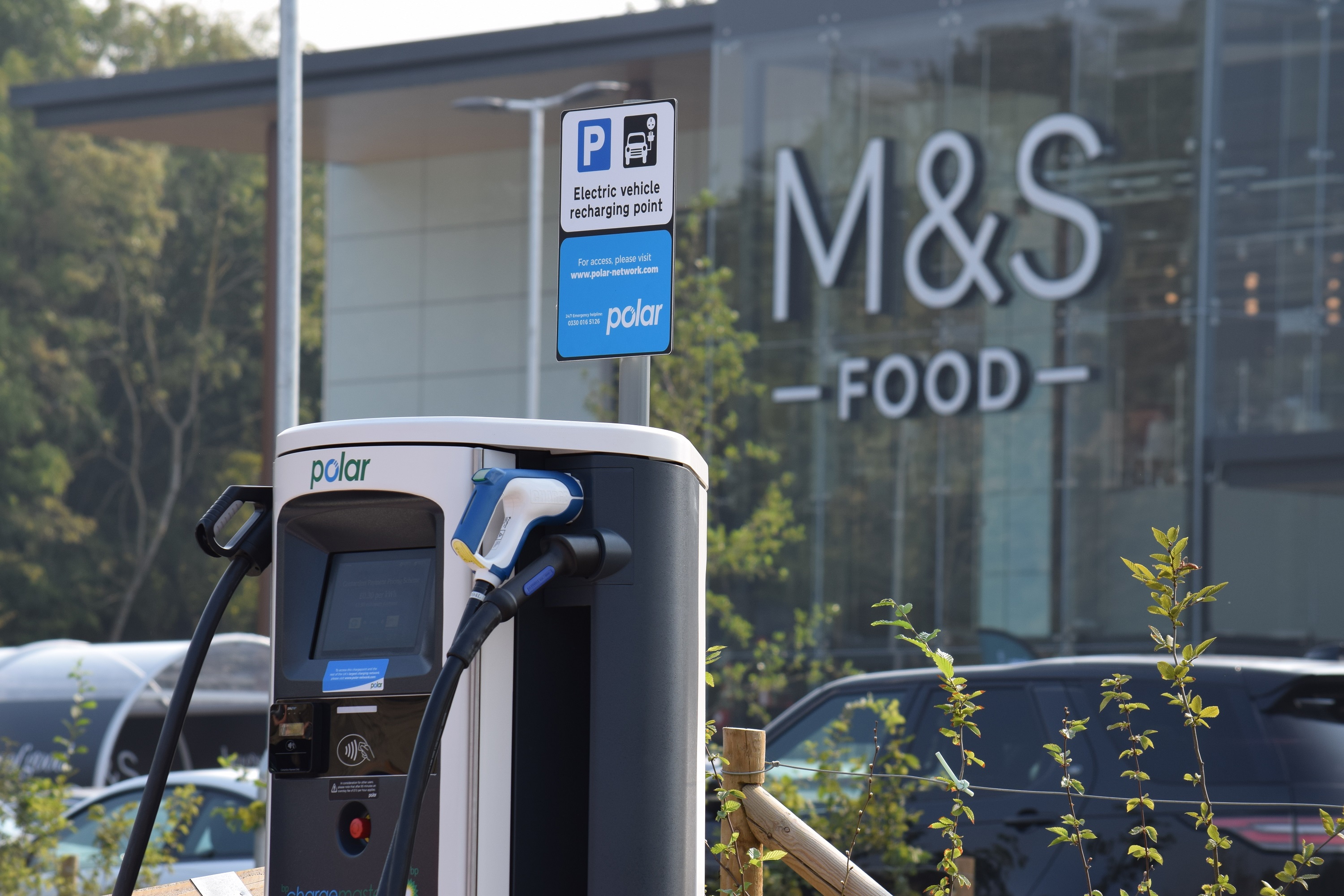 How do I charge?
Once you arrive at a charger, follow the instructions on the screen. Chargers vary according to the supplier, but generally the process involves swiping a payment or account card (see below), selecting which connector you want (the EV equivalent of choosing the diesel or unleaded nozzle at a forecourt pump) and then attaching the connector to the car.
The charge point will communicate with your car to check that it's safe to proceed and after a few seconds, charging will start. The screen on the charge point will show how many kWh are being added, along with the amount of charge in your battery. On most cars, you'll see a similar level of information on your instrument panel. To end your charge, you either tap the unit with your account or contactless card or end the session via an app. You'll usually be shown a summary on screen of how much your session has cost you.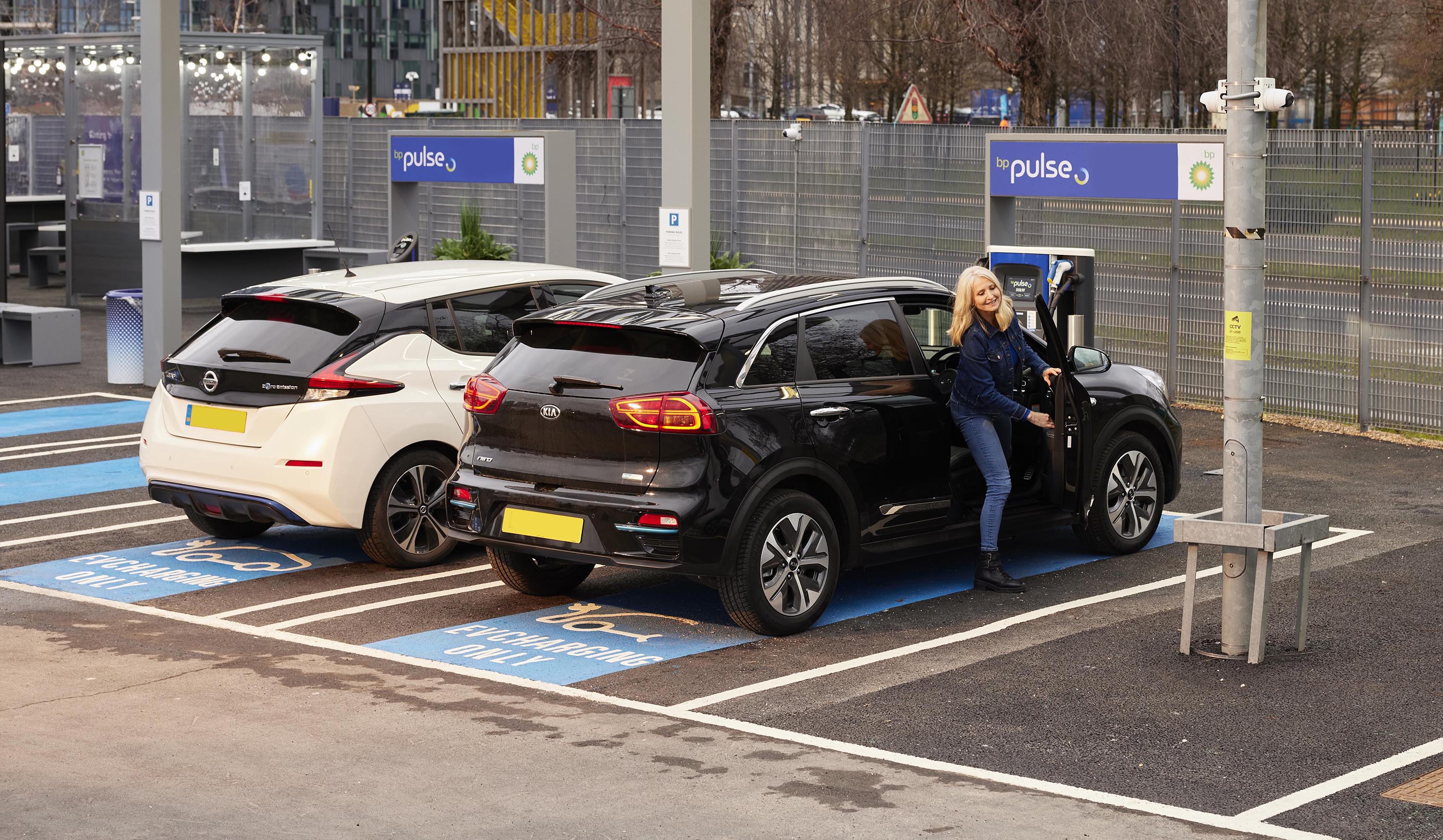 How do I pay?
If you've used a 'pay at pump' system at a petrol station, electric car charging will be familiar. Electric car owners have a number of payment options - some of which are more cost-effective than others. Some suppliers, such as Ecotricity, rely on a smartphone app to process payment which doesn't suit everyone and adds another level of complication to the process. Most other suppliers provide the option to either use an account card (linked to an online account) or contactless payment with a debit or credit card. Most rapid chargers now accept contactless payments, but there are a few older units that have yet to be converted. If you want to know more about how to get the most out of bp pulse's payment options, read our guide here.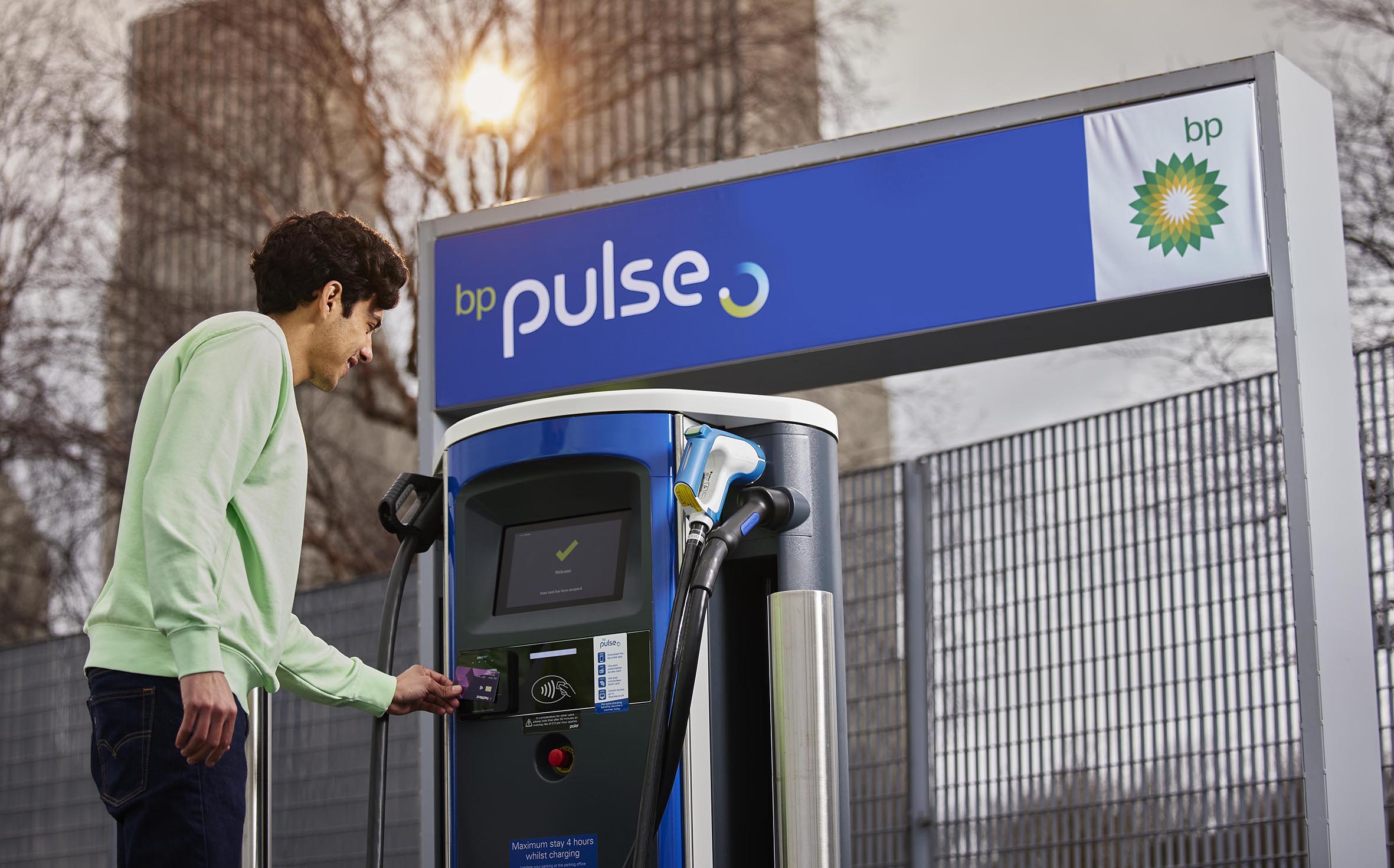 How is public charging going to improve?
The public charging network is expanding at remarkable speed. There are now just under 10,000 (source: zap-map.com) rapid chargers in the UK that can deliver speeds of 50kW and higher. And that number is growing all the time with around 150 new rapid units going live every month.
And it's not just the number of sites that are increasing, the number of charging units going into each site is also going up. The idea of a rapid charging hub with multiple connectors and facilities was little more than a pipe-dream for most electric car drivers a few years ago. Now it's a reality with purpose built 'electric forecourts' and, in the case of bp pulse, re-imagined petrol forecourts with clean, spacious charging areas with multiple units capable of charging at up to 150kW. bp pulse is planning to install a further 1,400 ultra-fast 150kW units across the UK by 2030, which means that drivers will never be far away from a fast and reliable charger.
But while roll-out of new charge points may grab headlines, looking after and upgrading the first generation of chargers is of equal importance. With many original units now coming towards the end of their design life, replacing and future-proofing connections is key to building a comprehensive network. bp pulse has recently announced a £2 million investment to replace and upgrade early units, many of which are owned by local authorities and originally installed with government grant funding.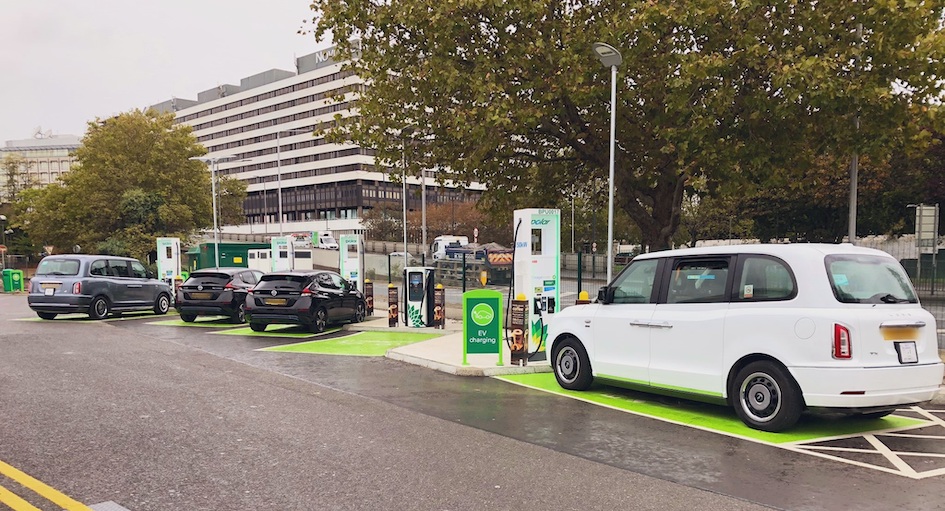 We've come a long way: the history of public charging
Looking at the UK recharging network in 2021, it's hard to believe that it all started less than a decade ago. Kickstarted by the arrival of the world's first mass-produced electric car, the Nissan LEAF, the UK gained its first rapid chargers in 2011, when 30 motorway sites gained 50kW chargers equipped with a CHAdeMO connector. Home chargers were still something of a novelty with the majority of pioneering owners opting to recharge via a three-pin plug.
Since then, the number of rapid chargers has grown significantly. From 30 units in 2011, the UK now has just under 10,000 rapid charger connectors in more than 2,700 locations.
About 10 years ago, the quickest most people were getting around 25 kWh of charge (potentially enough for 100 miles of range) was about 10 hours. Today, on ultra-fast chargers like the pulse150, it's possible to get this amount of charge in closer to 10 minutes. bp pulse aims to be operating around 250 of these 150kW chargers by the end of the year.
If we look at the bigger picture and add in other destination and slower chargers, the number of available connectors is 39,000 with more than 800 being added every month. The future is on its way.
​Photographs courtesy of BP plc 2021.​