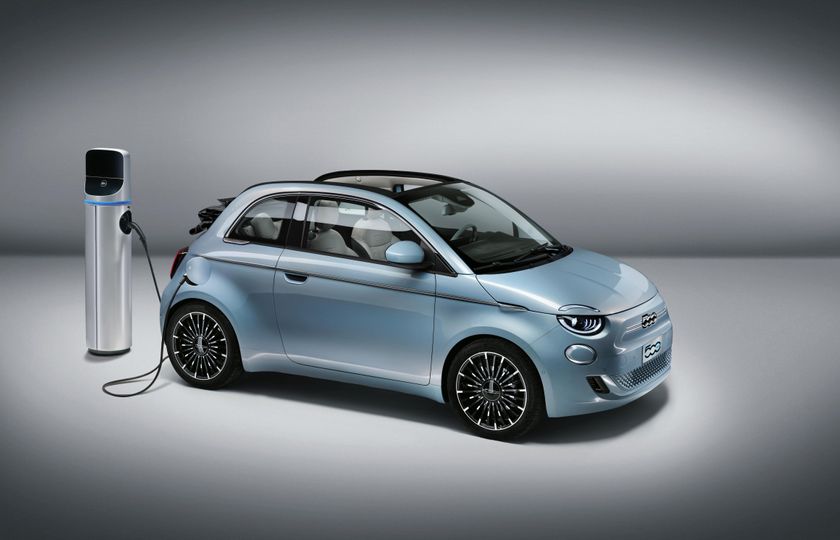 Fiat's 500 is going electric! The all-new model, which is due to go on sale in early 2021 will only be available with battery power as the petrol and diesel engines are pensioned off.
With its cute retro looks, affordability and economy, the Fiat 500 has become one of Britain's best-selling small cars. The company has reinvented it to take on the new MINI Electric and Honda e with a 199-mile range, convertible roof and a price tag of £29,000.
That may seem a lot compared to the current 500 and even its electric rivals, but the first versions of the Fiat will only be available as a drop-top with a comparatively big 42kW battery. Compare that to the 145-mile range and 33kWh battery of the MINI or the 137 miles and 35kWh of the Honda and you'll see Fiat has banked on customers wanting more miles.
The Fiat won't be as nippy as its rivals though, with a 117bhp motor compared to the Honda's 151bhp and the MINI's 182bhp. It should still be plenty for in-town driving though and is comparable to the existing 500's petrol engine.