2022 is set to be another remarkable year for the electric car business. Not only are traditional and established car makers ramping up their electric car plans, we're seeing a wave of all-new brands start to appear on our shores. From Ora to Rivian, Fisker to Lucid, the car industry hasn't seen activity like it for decades. ​
The great news is that all these new brands will be fighting for YOUR attention (and money) over the next 12 months. If 2022 is the year that you make the switch to electric, you couldn't have picked a better time. Below are our picks of the best cars coming in the next year. Some will be from familiar names, others won't. At Electrifying.com, we're at the sharp end of the new car market and will continue to bring you reviews and news of all the new cars as they land.

Nissan Ariya
Price: from £41,845
Battery range: up to 310 miles
Launch: mid 2022
​It seems a little incredible that it has taken Nissan – one of the pioneers of electric car mass production – more than a decade to add a second battery-powered model to its range. Thankfully, the wait appears to have been worth it because the Ariya SUV looks to be an impressive package.
Positioned above the existing LEAF, the Ariya is set to tap into the booming market for family SUVs and will compete head-to-head with the likes of the Volkswagen ID.4, ŠKODA Enyaq and Hyundai IONIQ 5. In addition to handsome looks and a funky interior that's brimming with clever touches, the Ariya is set to launch with a comprehensive five model range that includes two battery options (63kWh and 87kWh) and the choice of two or four-wheel drive.
Although official figures have yet to be announced, expect ranges to be between 225 and 310 miles. The maximum rapid charging speed will be 130kW. The arrival of the Ariya also marks the end of the road for Nissan's association with CHAdeMO charging hardware. While the LEAF will continue to use the connector, the Ariya, along with all future Nissan electric models will use the more common CCS charging port.
​See our preview of the new Nissan Ariya here.​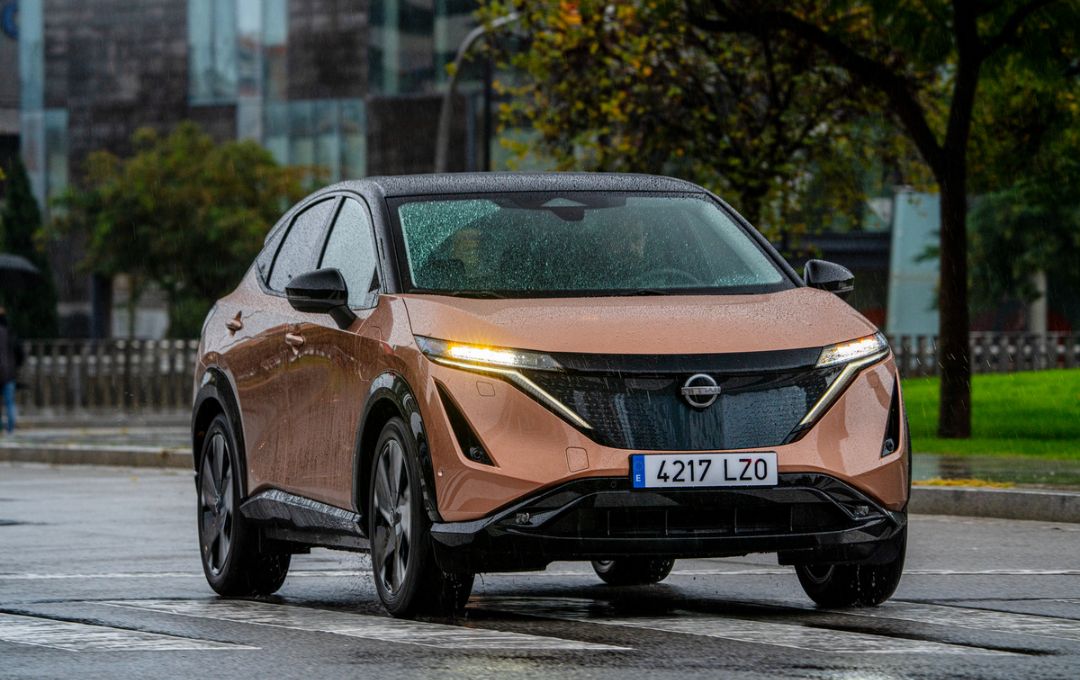 Cupra Born
Price: from £35,000 (estimated)
Battery range: up to 330 miles (estimated)
Launch: April 2022
​For the uninitiated, Cupra is the sporting sub-brand of SEAT, the Volkswagen-owned Spanish car maker. The Cupra is built on the same foundations as the Volkswagen ID.3 and shares a lot of exterior design cues with its German stablemate.
Although final specifications haven't been confirmed, expect three battery size options: 45kWh, 58kWh and 77kWh, and sportier performance than its Volkswagen-badged sibling. Power outputs range from 148bhp for the entry level models up to 228bhp for range-topping model.
Like the ID.3, the Cupra Born will be able to charge at a maximum speed of 125kW, whic means a 10-80% recharge will take around 35 minutes on a suitable charger. As for battery range, the small battery models will deliver 215 miles from a charge, while the range-topping 77kWh models should have official figures of around 330 miles.
​Read our review of the Cupra Born here
Watch Nicki test the Cupra Born in Barcelona​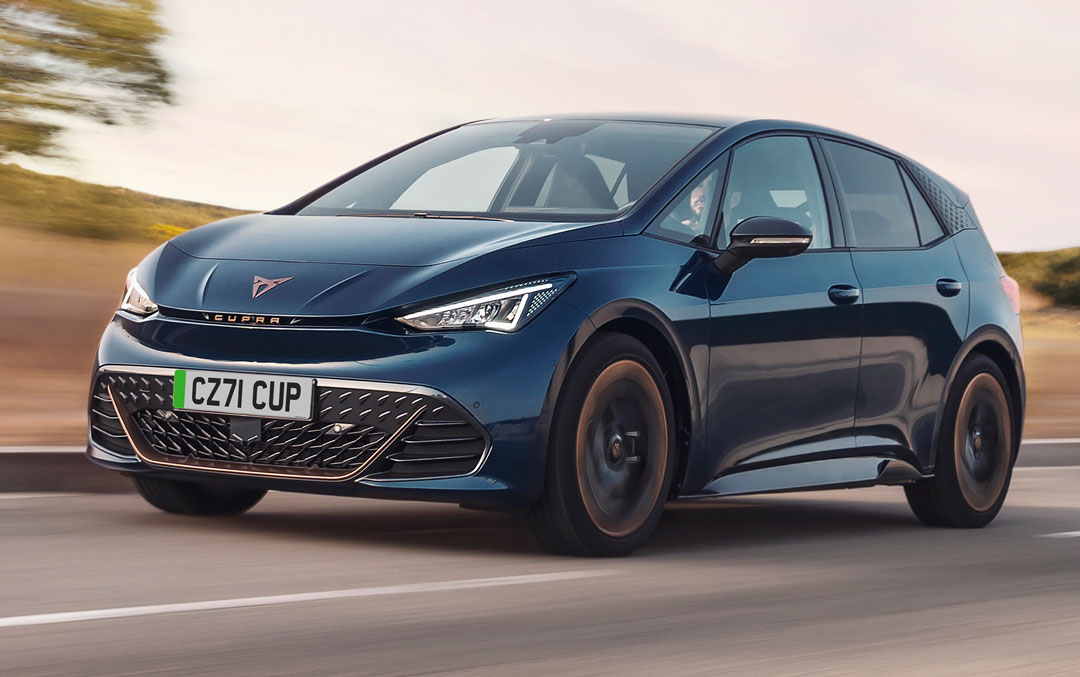 Ora Cat
Price: £26,500 (excluding grant)
Battery range: up to 260 miles (estimated)
Launch: Mid 2022
Could this be the small, affordable electric car that British buyers have been waiting for? Chinese newcomer Ora hope so, and has big plans for the Cat. Priced at £25,000 on-the-road (taking into account the Government grant), the Ora Cat looks set to undercut most of its rivals on price while offering significantly more range. The launch line-up is expected to consist of two models, an entry level car with a 58kWh battery and 209 miles of range, and a 63kWh GT variant with 260 miles of range and a price tag of £28,000.
Both Ora Cat models will be able to rapid charge at 80kW, which is decent enough given its price and the fact that rivals such as the Mazda MX-30 don't offer anywhere near the same level of specification. It can home-charge at 6.6kW, which means a full charge will take around eight hours.
Final specification details have yet to be announced, but UK bosses have confirmed that there will be four trim levels which is impressive for a newcomer. In terms of size, the Ora Cat is bigger than a Renault Zoe but slightly smaller than a Nissan LEAF or a Volkswagen ID.3. That said, the flat floor will deliver enough space for five passengers while the boot looks a decent size.
​Read more about the Ora Cat here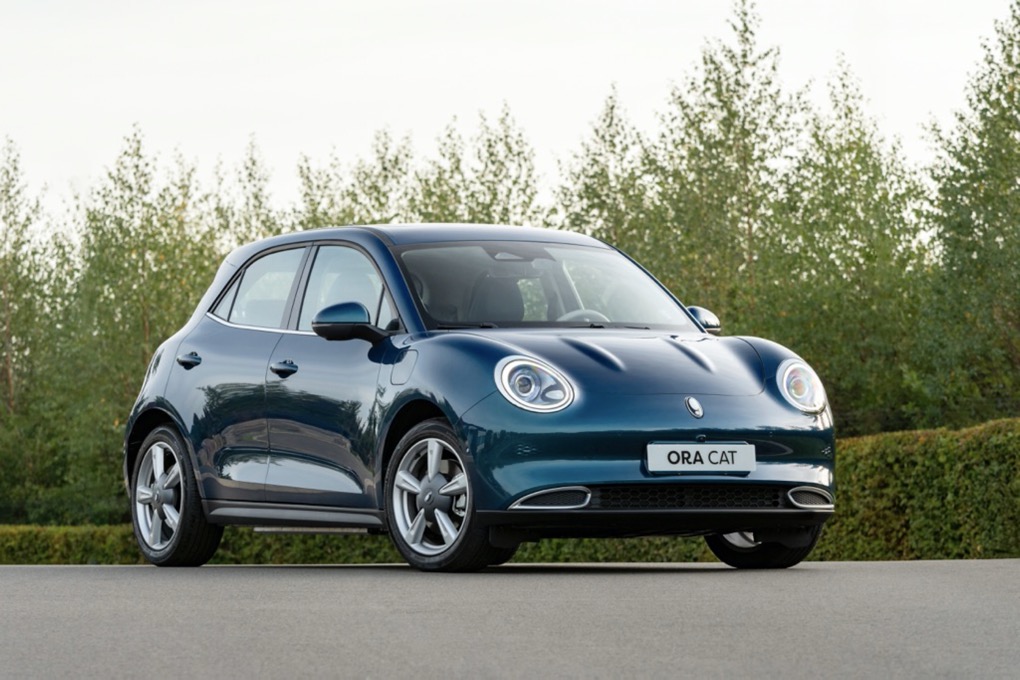 Rivian R1T
Price: from £60,000 (est)
Battery range: 314 miles
Launch: Late 2022 (est)
If small and affordable are your two main buying criteria, keep scrolling down because the Rivian R1T is at the opposite end of the price and size scale. The first production model from American start-up Rivian, the R1T taps into the huge North American truck and pick-up market. However, the brand, which is part owned by Ford and Amazon also has plans to launch the R1T and its SUV stablemate the R1S in Europe as early as this year.
Compared to the specifications of European electric cars, the Rivian's numbers are mind-blowing. Even the entry-level model has a vast 135kWh battery pack and four motors (one for each wheel). Power output is an incredible 800bhp while the battery range is quoted as 314 miles under the American EPA test cycle.
Rivian hopes the R1T and R1S will persuade Range Rover and BMW X5 owners to switch loyalties and gone to huge lengths to give both models a luxurious feel inside and out. If Rivian hits its target price of around £60,000, it could do for the premium 4x4 sector what Tesla has done for the compact executive market.
​Watch Ginny's walkaround of the Rivian R1T​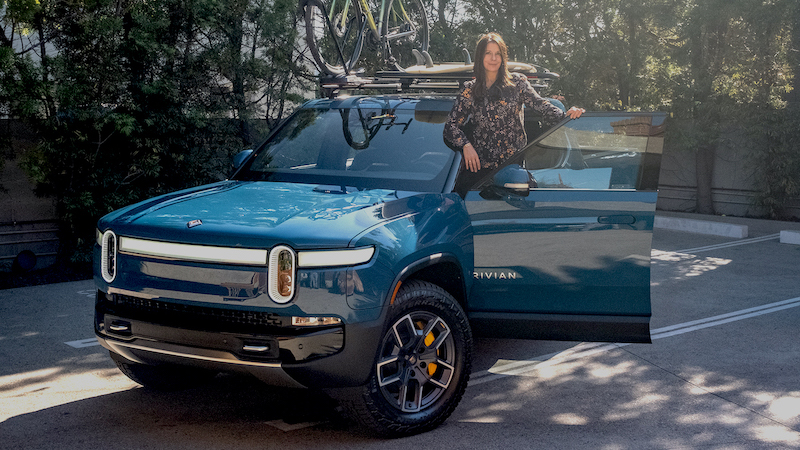 Kia e-Niro
Price: £30,000 (est)
Battery range: 282 miles
Launch: Mid 2022
​You don't need us to tell you that Kia is making waves in the electric car market. The EV6 is winning almost every industry award going and buyers are clamouring to get their hands on one. Meanwhile the striking EV9 concept car suggests that bosses at the Korean brand have plans to to invade the luxury SUV sector next year.
Thankfully, Kia hasn't been too distracted by its time in the spotlight and has recently unveiled an updated version of its best-selling e-Niro. Although it's based on the petrol-powered Niro compact SUV, the e-Niro is a fantastic package that offers great range and excellent practicality at a very affordable price point.
Kia has yet to confirm engineering or specifications for the 2022 e-Niro, but we'd expect it retain the two battery packs from last year's car, which means buyers can choose between a 39kWh pack or a longer-range 64kWh pack. The latter can return up to 282 miles on the WLTP cycle and has an enviable reputation among owners for its efficiency. And although it doesn't have the ultra-rapid charging of the EV9, it can charge at a modest 77kW.
The 2022 car will introduce a sharper look than includes a centrally-mounted front charging port and an interior that borrows styling cues from the EV9. Expect it to remain towards the top of the UK best-seller charts.
​Read more about the Kia e-Niro​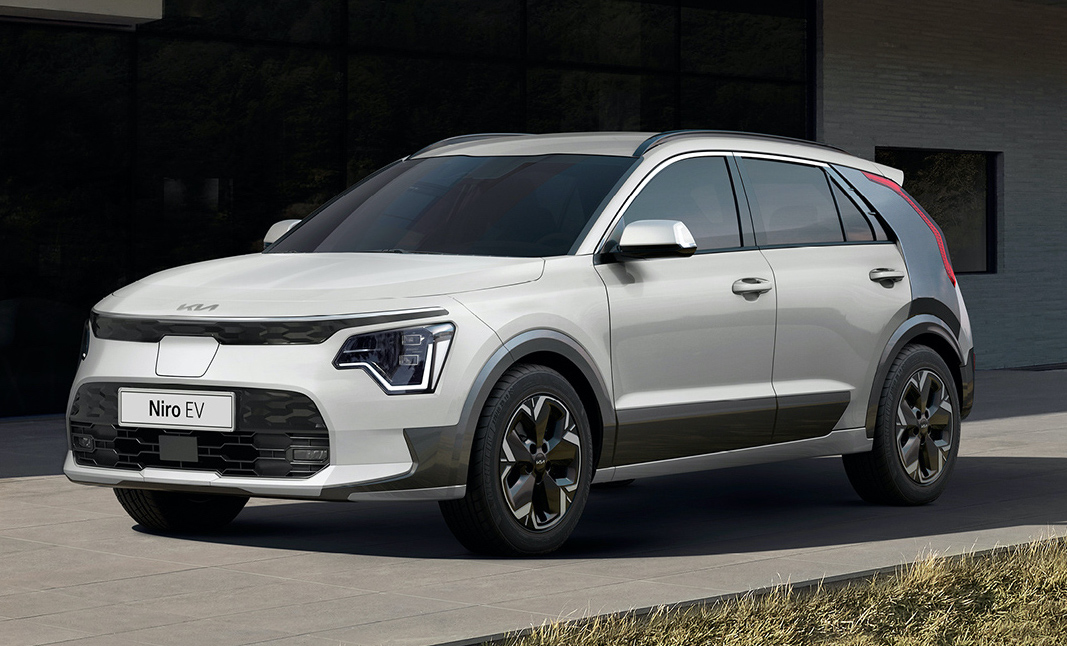 Lucid Air
Price: £75,000 - £130,000
Battery range: 520 miles (claimed)
Launch: Late 2022
​After a long wait, California-based carmaker Lucid has finally started production of its Air saloon. Touted as a faster, smarter and longer-range alternative to the Tesla model S, the Air is claimed to be the 'most aerodynamic luxury car' in the world and comes with some of the most advanced tech in the industry.
The launch model, dubbed Dream Edition, is strictly for the well-heeled thanks to its £130,000 price tag in the USA. That said, it does deliver some astonishing figures including a 500 mile range, 1,065bhp and 0-62mph time of 2.5 seconds. Lucid also claims that the Air can charge faster than any other production car at 350kW thanks to its 900 volt charging system.
Lucid plans to roll out sales to Europe by the end of 2022, and will flesh out the range with more affordable models. The brand will eventually offer four trim levels; Pure, Touring, Grand Touring and Dream Edition with even the entry-level model offering a claimed 406 miles of range.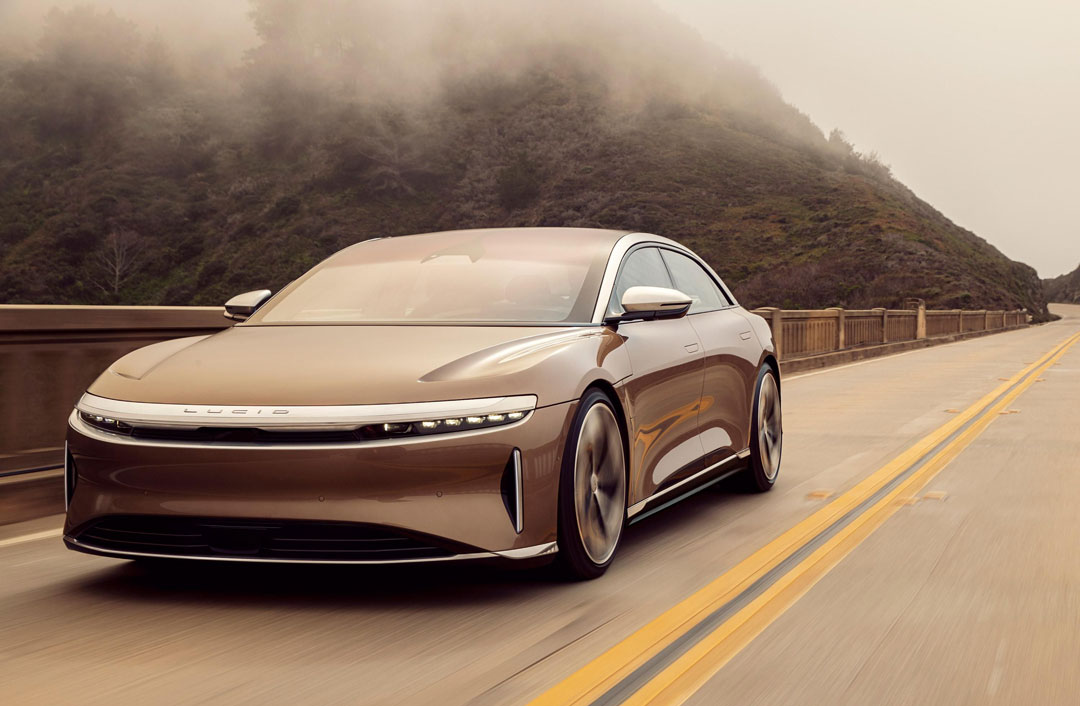 Fisker Ocean
Price: £32,490 - £60,000
Battery range: 250-340 miles
Launch: Late 2022 / early 2023
​One of a growing band of American brands looking to emulate the remarkable success of Tesla, Fisker is hoping that its Ocean SUV will become the default choice for family buyers in the same way the Model 3 has become the go-to compact premium car for European electric car buyers.
On paper, the Fisker looks impressive. Boss Henrik Fisker has promised that the entry level models will start from just over £32,000 when they arrive early next year, which is a bold statement considering the volatility of materials and production costs. Fisker plans to launch with two battery packs, an 80kWh pack made with cheaper LFP chemistry and a range-topping model with 95kWh. Expect a range of 250 miles for the lower-spec car and 340 miles for the high-end model.
If the production model gets the same specification as the prototypes, owners can expect ultra-fast charging at 250kW and a host of clever gadgets that will mark the Ocean out from the competition.
​Read our preview of the new Fisker Ocean​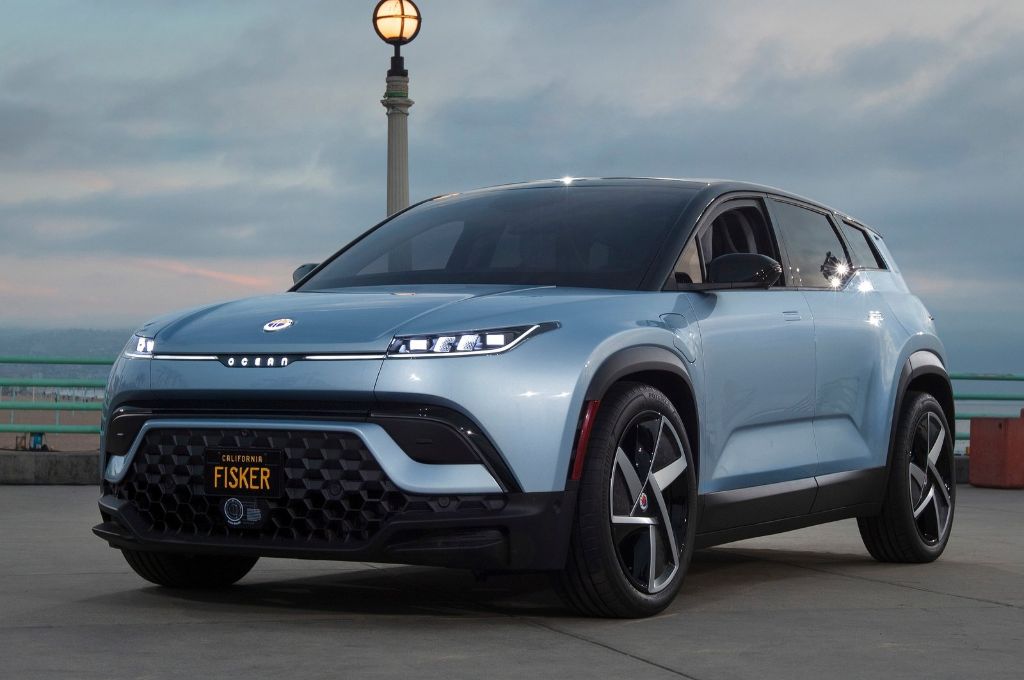 Genesis GV60
Price from: £45,000 (estimated)
Battery range: 320 miles (estimated)
Launch: Early 2022
​Genesis is Hyundai's premium sub-brand and it launched in the UK this summer promising a similarly premium ownership experience. The GV60 uses the same E-GMP platform that forms the basis of the Hyundai IONIQ 5 and Kia EV6, but it's aiming for posher end of the electric crossover market.
The GV60 will sit below the GV70 and GV80 SUVs in Genesis' UK range, and becomes the second electric car the brand has launched, following on from the G80 Electric saloon. The GV60, however, is Genesis' first bespoke electric car as the G80 also comes in petrol and diesel forms.
Not a huge amount is known about the GV60 at this stage, but as it uses the E-GMP platform, the GV60 should come in 58kWh and 78kWh battery sizes, two- and four-wheel drive and have a range of up to 300 miles. The platform's 800V system should allow ultra-rapid 350kW charging, too.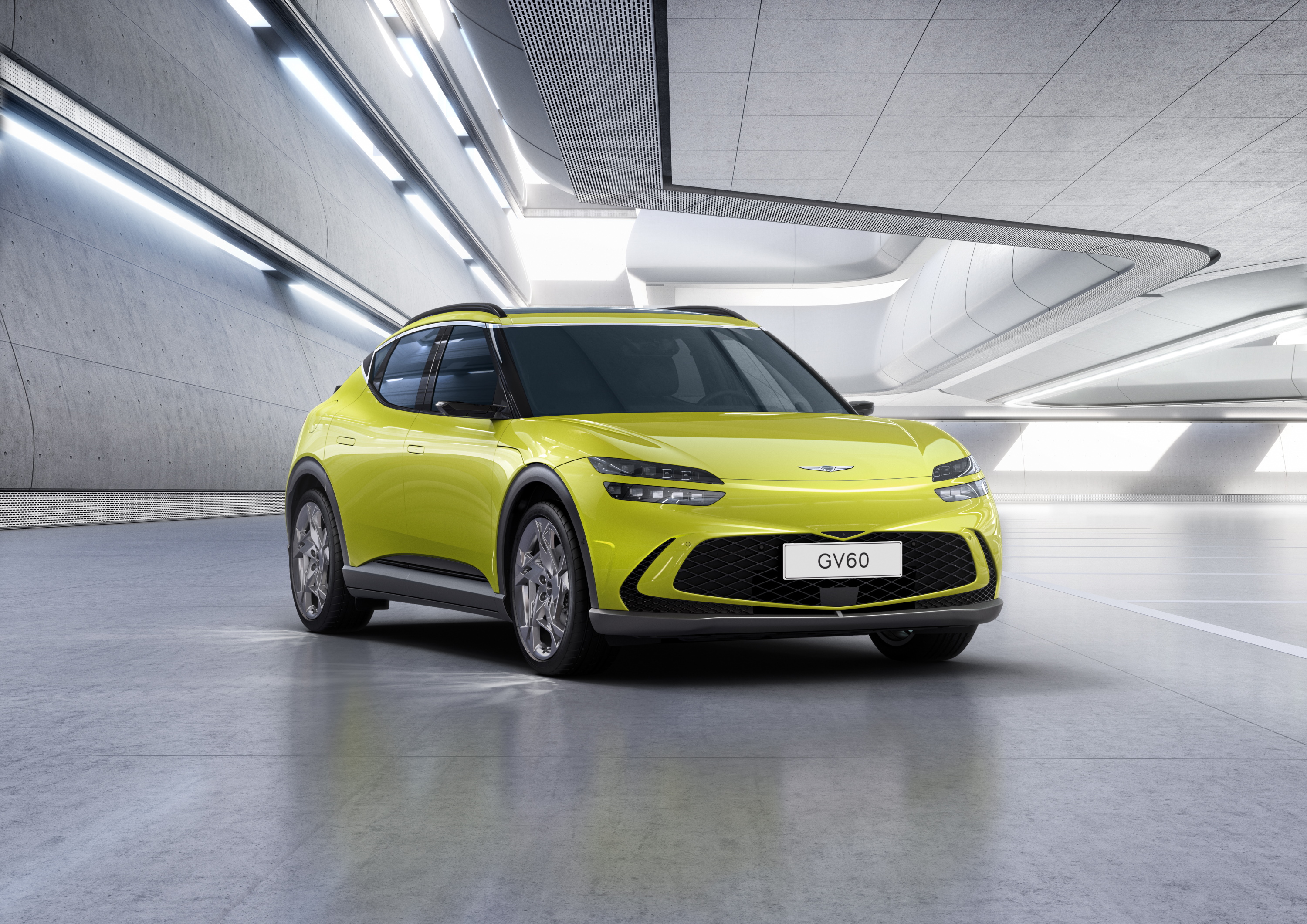 Renault Megane E-Tech
Price from: £32,000 (estimated)
Battery range: 280 miles (estimated)
Launch: mid 2022
After years of having just the Zoe and Twizy in its electric car ranks, Renault is finally set to broaden its horizons with the new Megane E-Tech. It's built on the same underpinnings as the new Nissan Ariya (the two companies are part of the same automotive group) and has similar proportions to its Japanese sibling.
In terms of exterior design, however, the Megane will be a far more traditional offering and will be offered initially with a modest 60kWh battery pack that sends 220bhp to the front wheels. Renault has yet to announce whether the Megane will come with the option of all-wheel-drive, although this is likely since the technology has already been developed for the Ariya. Drivers can expect a battery range of up to 292 miles when the car arrives in final production form later this year.
An Alpine-badged version with a power boost and more dynamic chassis is also though to be part of Renault's future plans.
​Read our review of the new Renault Megane E-Tech​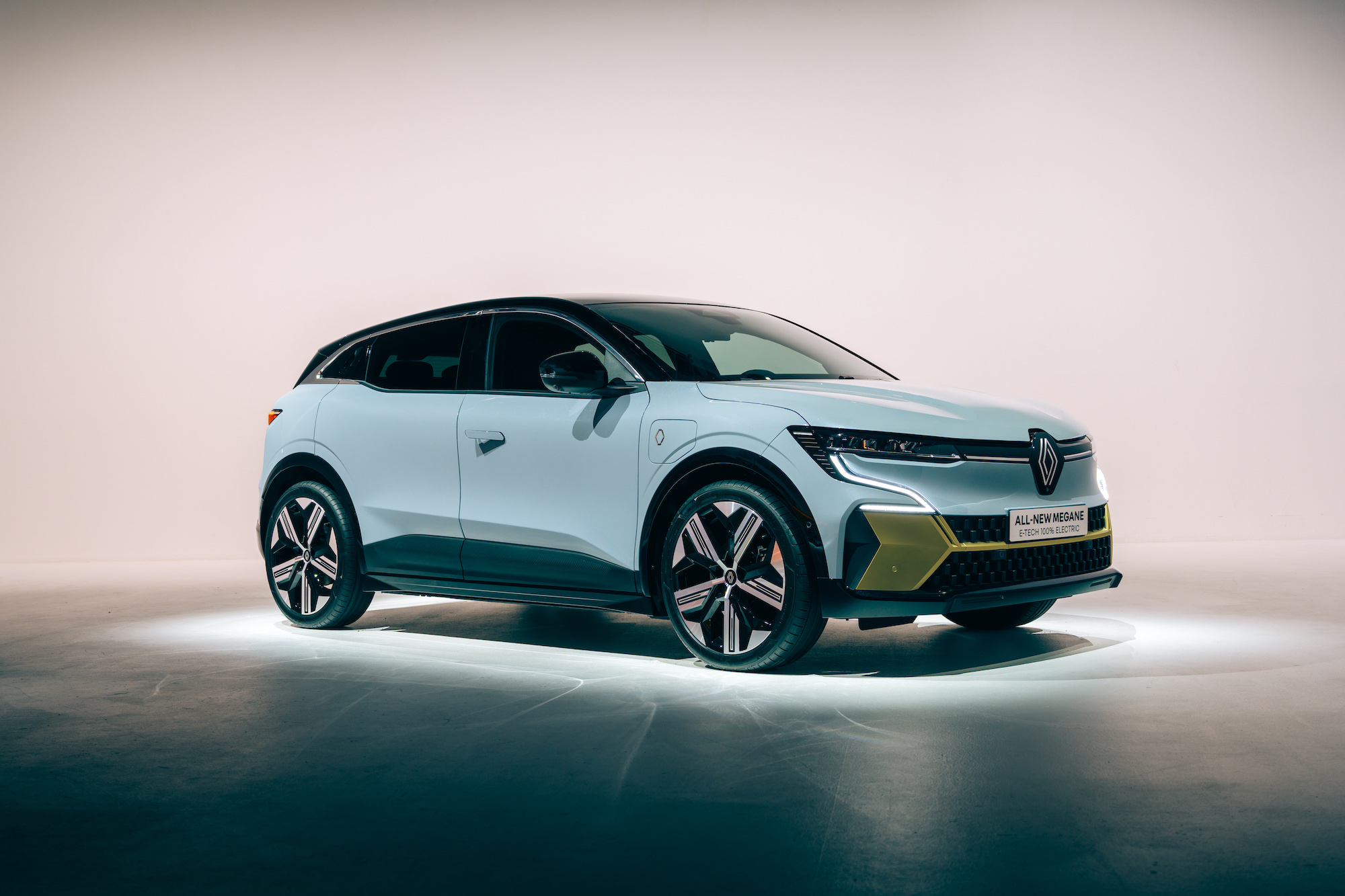 Volkswagen ID.5
Price from: £44,000 (estimated)
Battery range: 320 miles (estimated)
Launch: Early 2022
​Take a Volkswagen ID.4 and add a swoopier, couple-like roof and rear end and you have the new ID.5. Designed to appeal to buyers who want a sleeker look, the ID.5 is mechanically identical to the ID.4 and is expected to come with the same trim options and battery packs, including a range-topping GTX version with four-wheel drive.
Entry level models are likely to be offered with a 52kWh battery pack that should be capable of delivering a WLTP range of 215 miles, while the more expensive models will get a 77kWh pack that will deliver a WLTP figure of 324 miles.
Customers can also expect the same slightly baffling range structure of Pure, Pro Performance and Pure Performance, with the four-wheel drive sports version badged GTX at the top of the line-up.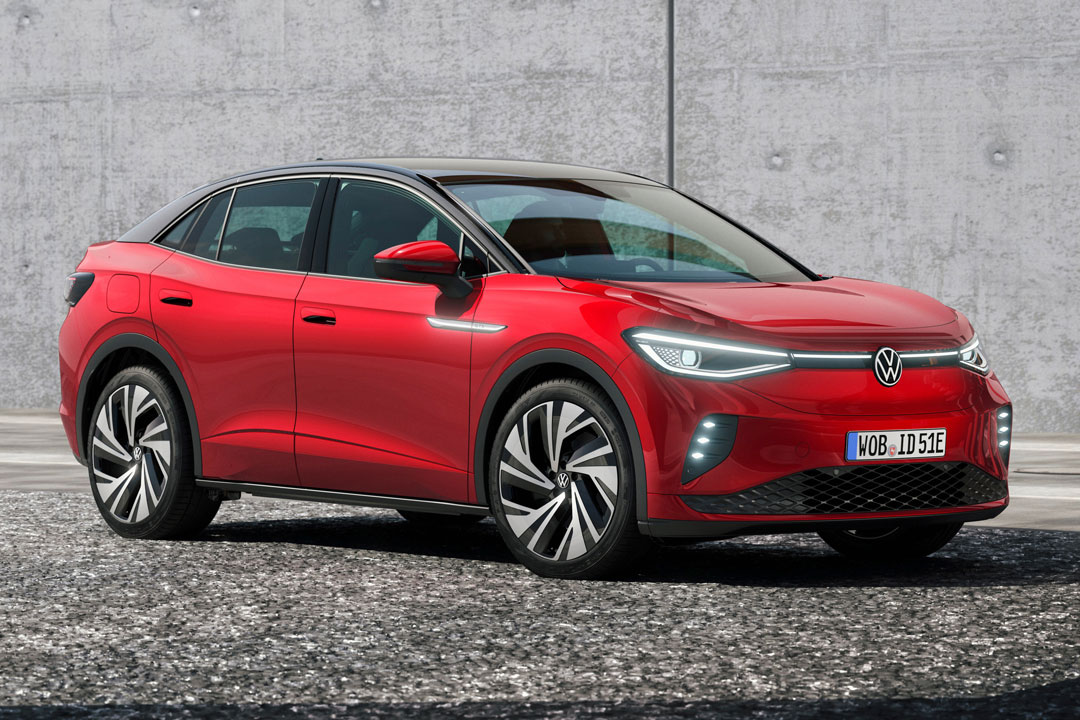 ŠKODA Enyaq Coupe
Price from: £35,000 (estimated)
Battery range: up to 330 miles
Launch: mid 2022
​Like the Volkswagen ID.5, the ŠKODA Enyaq Coupe is effectively a more dynamic looking variant of the standard Enyaq SUV. Despite offering less space inside and being less practical, the Coupe will be the more expensive of the two. That said, expect ŠKODA to add a bit more kit to off-set the higher price.
Like the standard Enyaq, the Coupe will be a handsome machine with an interior that puts its stablemate, the Volkswagen ID.4 to shame in most areas. Customers can also expect ŠKODA to stick with the same clever range structure that means buyers choose the battery size they want (58kWh or 77kWh), the interior trim they like and then personalise the rest with options.
The Coupe range will also feature a sporting flagship model in the form of a vRS version, which will deliver 300bhp and come with four-wheel drive as standard.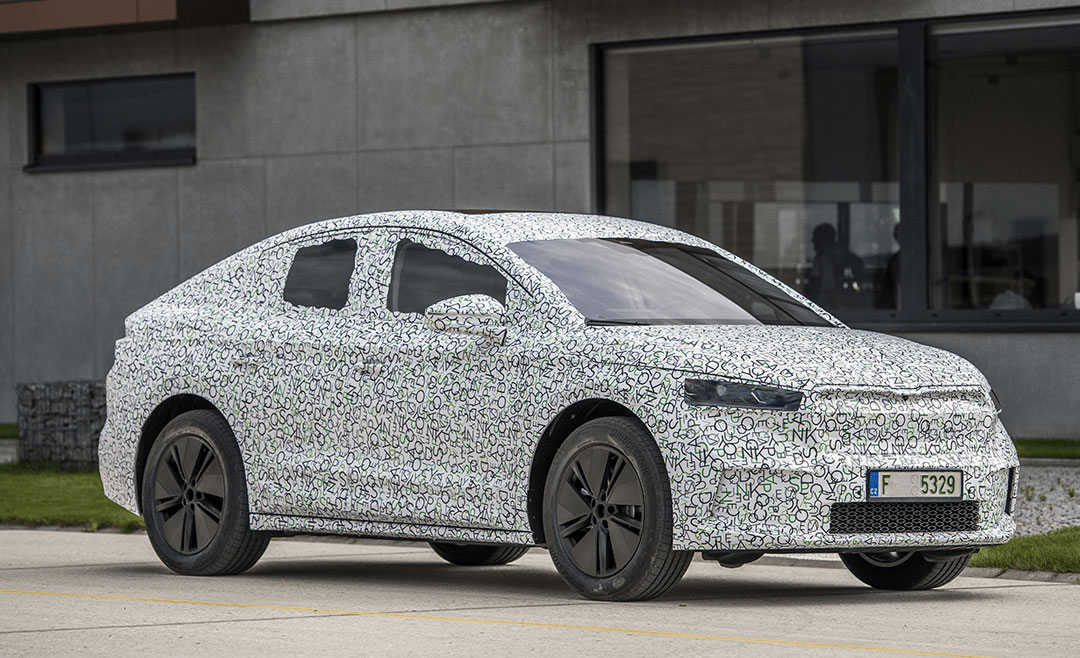 Tesla Model S
Price from: £91,980
Battery range: 405 miles (estimated)
Launch: mid 2022
​An updated version of the first mass-market Tesla, the new Model S introduces a host of detail and engineering updates. One of the biggest talking points is likely to be the car's 'yoke' steering wheel that replaces the standard circular wheel. The cabin also features a refreshed main screen, along with a new dashboard and trims.
Arguably the biggest news (for those with deep pockets) is the arrival of a new performance flagship model in the form of the Model S Plaid. It's expected to be fitted with a 90kWh battery (Tesla is famously secretive about its battery specifications) and be capable of racing from 0-62mph in just 2.1 seconds. Although no WLTP figures have been announced, Tesla claims a figure of 405 for the long range versions. We'd expect that to be closer to 300-350 miles in real world conditions. As with all Tesla models, the Model S will also come with the brand's ultra-fast charging technology that will allow it to recharge at speeds of up to 250kW.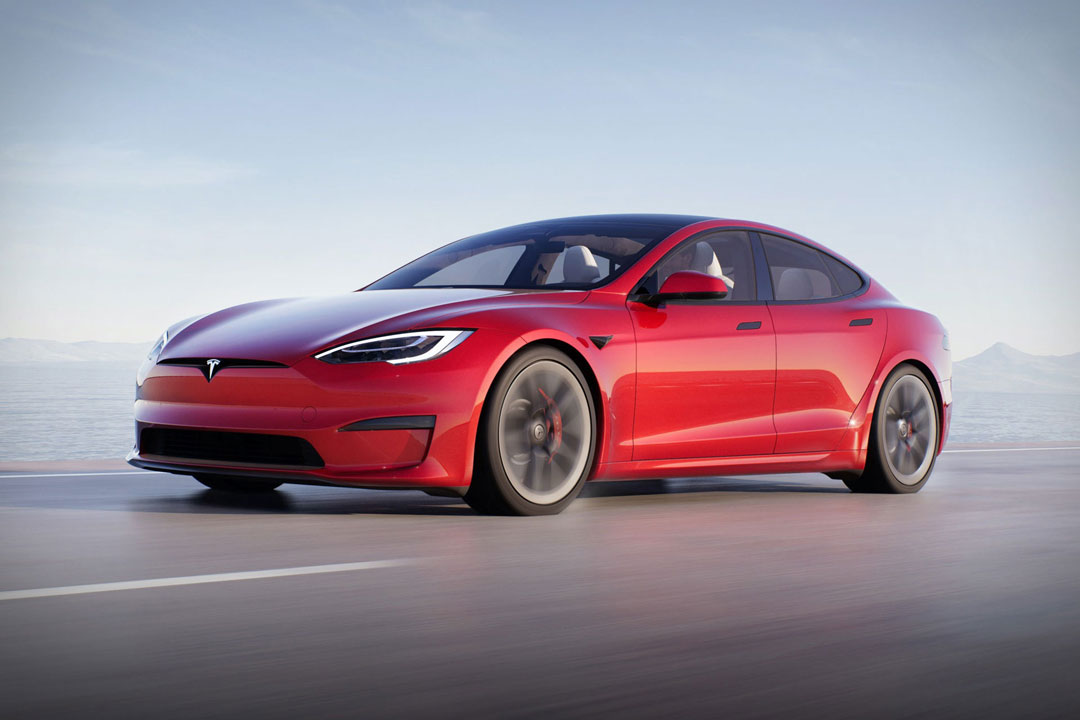 Tesla Model X
Price from: £98,980
Battery range: 360 miles (estimated)
Launch: late 2022
Like the Model S, Tesla's gargantuan Model X is also set to rejoin the brand's line-up follow a full update. Although the exterior design will only have a few minor tweaks (the famous falcon rear doors will remain) the interior will be completely refreshed and is expected to mirror that of the Model S with a controversial 'yoke' style steering wheel and an even bigger central screen. As with the previous model, Tesla is likely to offer five, six and seven seater versions.
In terms of options, buyers will be able to choose between an entry-level Model X Long Range or a range-topping Model X Plaid variant. The latter will be able to dispatch the 0-62mph sprint in just 2.6 seconds while delivering an estimated official range of well over 300 miles. Both models are likely to come with a 90kWh battery pack and feature Tesla's famed fast charging speeds of up to 250kW when connected to a DC rapid charger.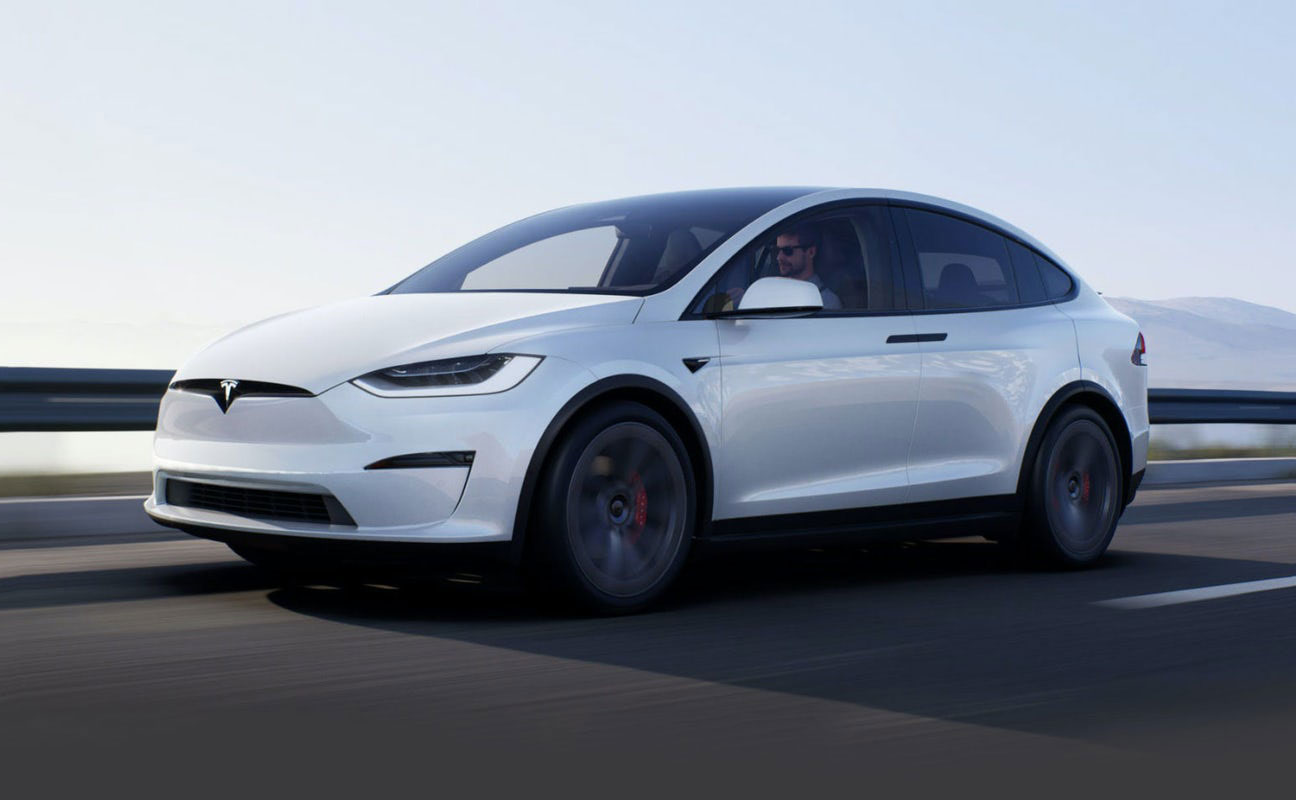 Volkswagen ID. Buzz
Price: £55,000
Battery range: 340 miles (estimated)
Launch: late 2022
​It's been a long time coming, but the wait for Volkswagen's reborn Type 2 microbus is nearing an end. Although the originally-promised timeline has slipped a little, Volkswagen is still planning to bring the ID. Buzz to market next year - some five years after the original concept vehicle appeared.
While prototype models have been spotted testing, few official details have been released. The newcomer will be built on the same foundations as Volkswagen's other ID. models, but there are likely to be two variants; a panel van and a passenger version with seats for up to eight passengers. Although the concept car was shown as camper van, this variant is likely to be absent from the launch range.
Battery options are expected to mirror those offered in the ID.4 SUV, although there's a likelihood that an even larger pack with a capacity of around 110kWh will be added. If this happens, drivers can expect a range of well over 350 miles from a single charge.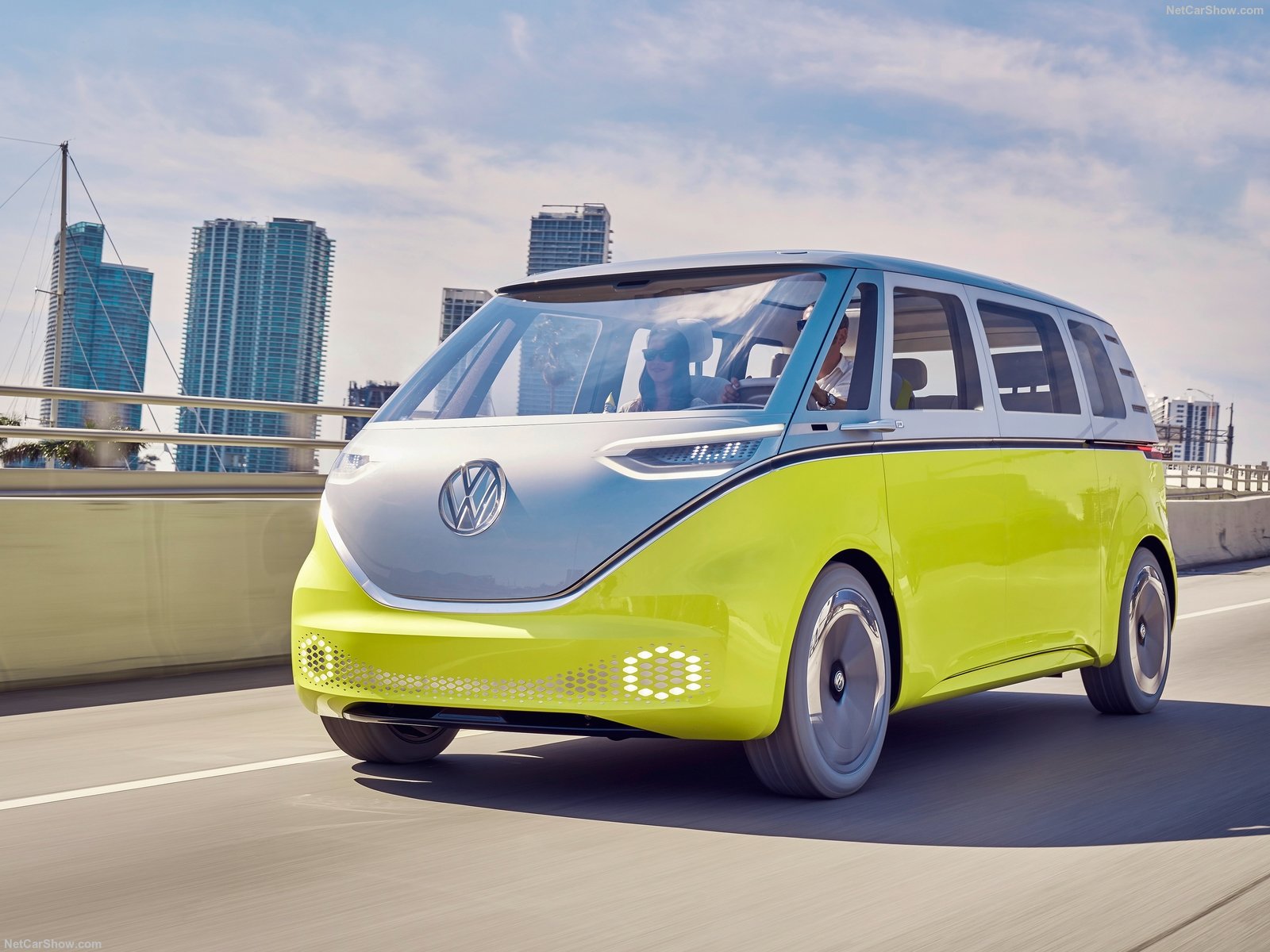 Mercedes EQE
Price: from £65,000 (estimated)
Battery range: Up to 410 miles
Launch: Mid-2022
The second Mercedes (after the EQS) to be based on the brand's all-new electric architecture, the EQE has been designed from the ground up to be an electric car. As a result, it will have a huge interior with passenger space that exceeds that of the current S-Class limousine.
Although few official details have been released, the EQE will come with a 90kWh battery pack and will deliver driving ranges of up to 410 miles. Two and four-wheel drive versions are likely to be offered, as will a range-topping AMG version that is tipped to generate around 650bhp. DC charging will be 170kW.
Inside, the EQE will echo its larger sibling in terms of luxury, although it is unlikely to be offered with the dramatic Hyperscreen full dashboard display system that is set to appear in the EQS.