The 10 electric cars you can buy today with the longest range
Want to switch to electric, but don't like the idea of plugging in on longer hauls? If battery range is a deal-breaker, these eight newcomers could be the machines to give you the confidence to make the change to electric. All tried and tested by the experts at electrifying.com.
Prices: £76,450-£88,450
Battery size: 90kWh
Range: 410 miles (WLTP)
Good: Great range, technology, refinement
Not so good: Saloon only body style
The EQE is essentially a slightly smaller version of the EQS, and you shouldn't need Columbo's detective skills to work out it's Mercedes' electric E-Class equivalent. Big potential range, ample performance, fine luxury, and rich tech all combine to make for a compelling new offering for drivers looking for a rounded business saloon - especially as it it has the longest range of any electric car on sale, with a massive 410 miles between top ups. But the main issue for many buyers will be the saloon-only body style. How many buyers really want a saloon these days rather than an SUV or hatch?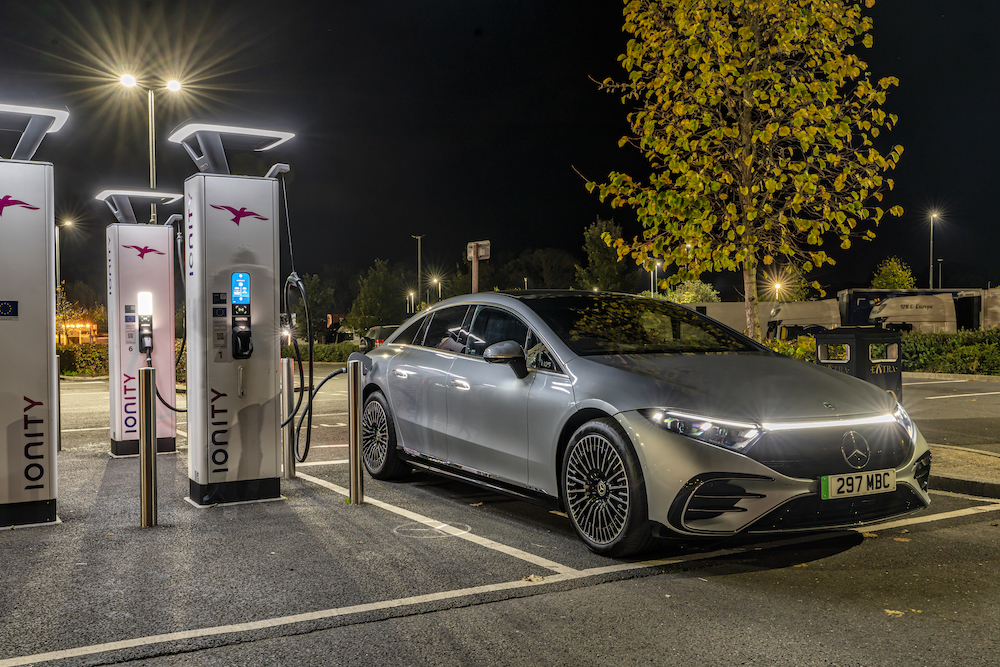 Prices: £69,905 - £96,905
Battery sizes: 71-105 kWh
Range: 264 - 380 miles (WLTP)
Good: Amazing interior, performance, fast charging
Not so good: Controversial styling, size, efficiency
BMW's iX is more innovative that the other electric models in the company's range, and includes lightweight materials and interesting styling - inside and out. The result is an SUV which is the length of the X5, the height of the X6, offers as much space as an X7, but drives as dynamically as a 5-Series. You could even say it's as dignified as a 7-Series. That's an impressive equation.
But the versions with the longest range have a battery big enough that is verges in the obscene. At 105kWh, it has the same capacity as three MINI electric batteries. That seems a touch excessive to us.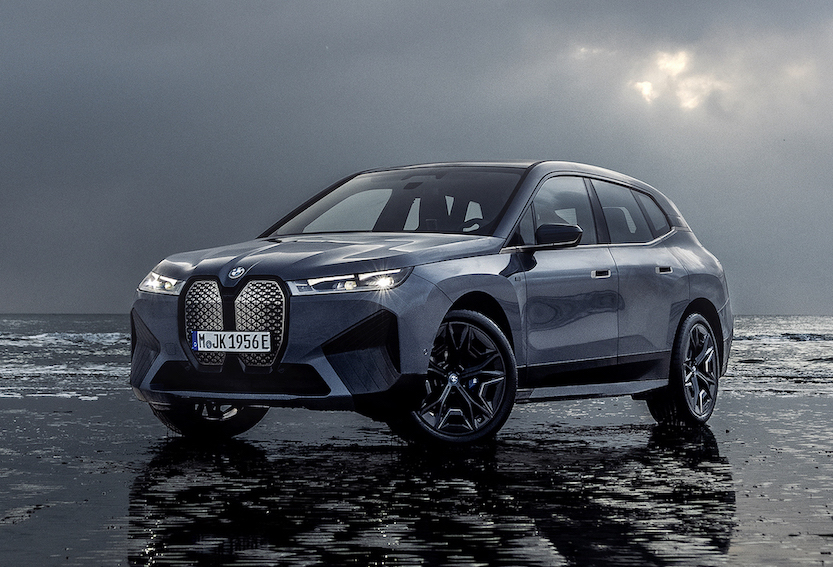 Prices: £50,030 - £65,080
Battery sizes: 68 - 88kWh
Range: 249 - 379 miles (WLTP)
Good: Great range, sharp performance, long distance comfort
Not so good: Expensive range topping models, small boot opening, firm ride
Ford's first attempt at building a mass production, all-electric car is an absolute peach. Forget the daft name (it has nothing in common with its famous V8 muscle-car stablemate) and concentrate on all the stuff Ford has got right, like the nicely balanced driving experience, handsome design and high equipment levels. You'll need to pony up top dollar (just under £60k) for the ER extended range model that comes with the larger 88kWh battery pack, but the reward is an official WLTP range of 379 miles. We estimate that most drivers will get around 300 in real world driving, but that will still me more than enough for most. Factor in a maximum rapid charging speed of 150kW as standard, and the Mustang package looks a very impressive one.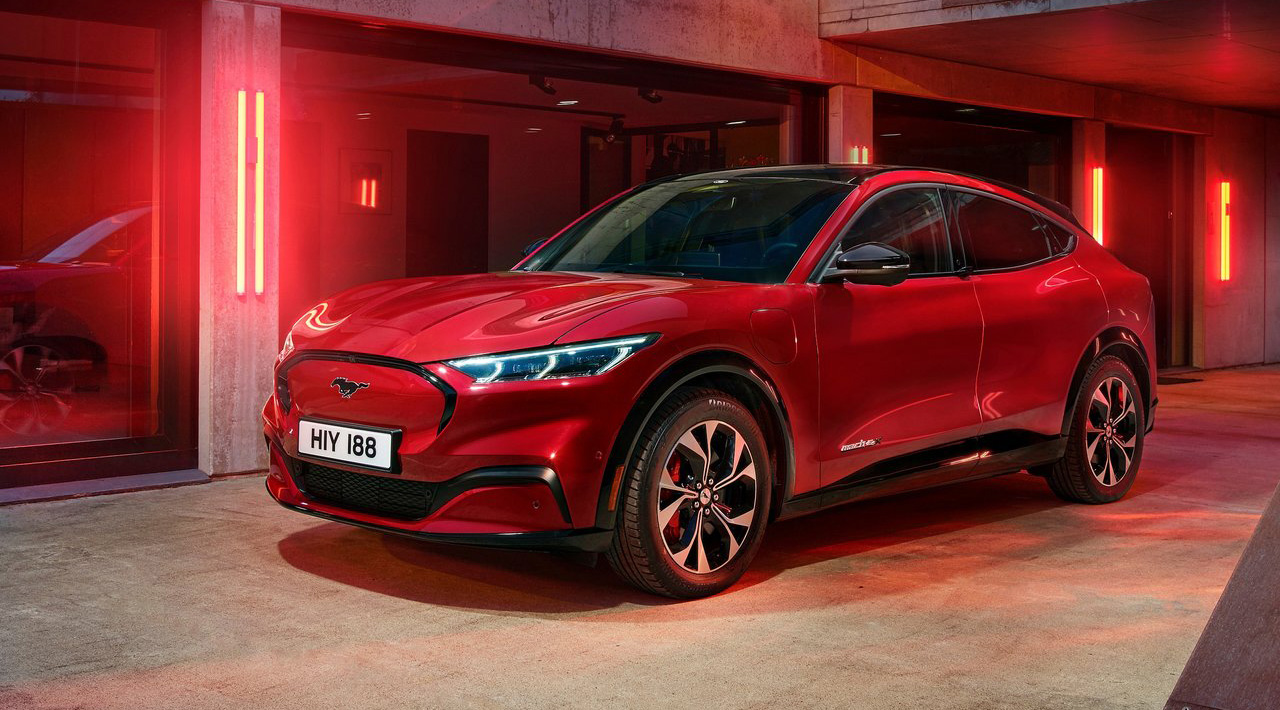 Prices: £36,995 - £48,145
Battery sizes: 58 - 77kWh
Range: 249 - 315 miles (WLTP)
Good: Ultra-fast charging, concept car looks, clever interior design
Not so good: Range could be higher, some hard interior plastics, short service intervals
It may be the only car on this list with an official WLTP figure that doesn't start with a three, but bear with us here. Based on the performance of current and previous Hyundai electric cars, we reckon that the IONIQ5's figure is likely to be unerringly accurate. Both Kia and Hyundai are up there with the best (yes, Tesla, that's you) when it comes to extracting maximum range from a battery. The IONIQ5 has another trick up its sleeve in the form of its new 800 volt charging system. This, for uninitiated, allows for much higher charging speeds (to to 250kW) than a traditional 400 volt system that's fitted to most other electric cars. As a result, the Hyundai can charge from 10-80% in just 18 minutes when hooked up to a 350kW rapid charger. Speedy stuff.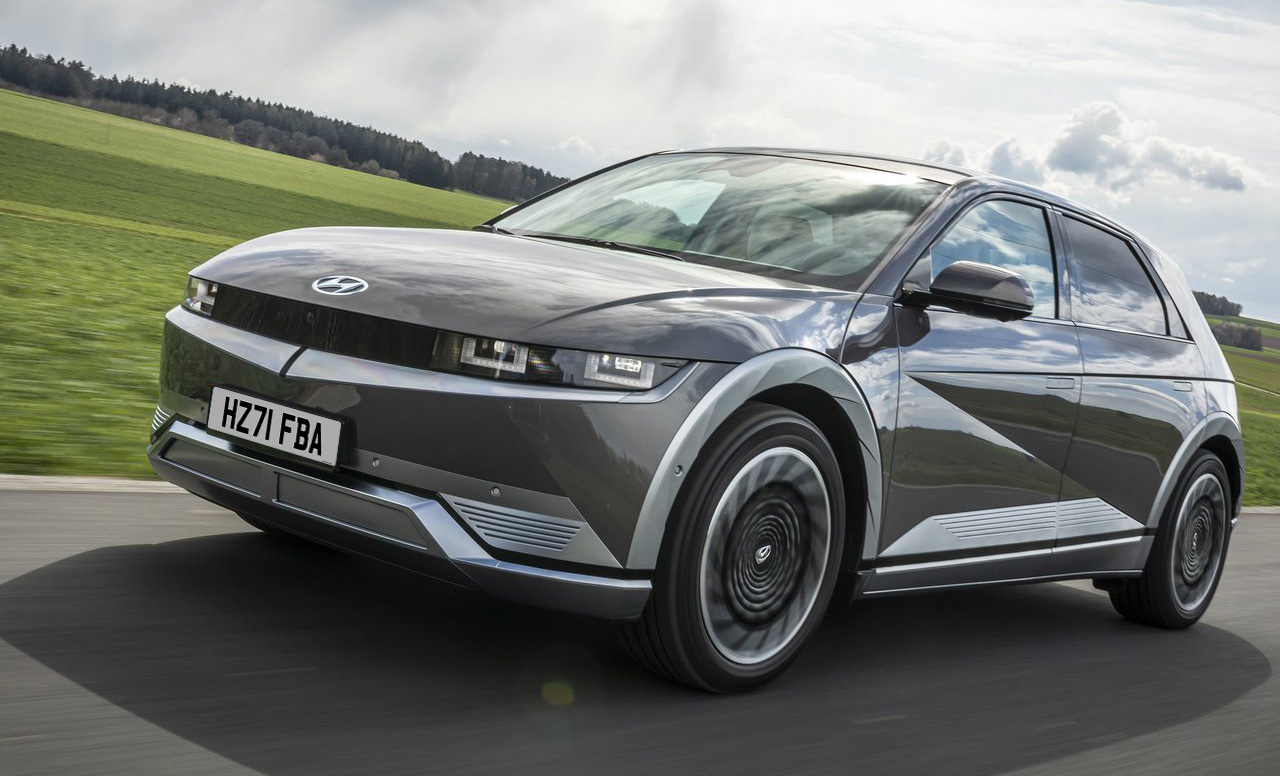 Prices: £40,895 - £51,895
Battery sizes: 77.4kWh
Range: 328 miles (WLTP)
Good: Efficient, ultra-fast charging capability, sporty driving experience
Not so good: Expensive, firm ride, heat pump standard only on top model
Effectively a sister car to the Hyundai IONIQ 5, the Kia EV6 has the same underpinnings and, importantly, the same next-generation 800 volt charging system that slashes recharging times. The Kia also gets a slightly bigger battery than its Hyundai rival (77.4 vs 73.6) and is more aerodynamic, which helps it achieve a higher official range figure. Part hatchback, part estate, part SUV, the EV6 is hard to pigeon-hole into an existing segment and is a deceptively big car in the metal. Expect a sportier driving experience that its Hyundai stablemate serves up, plus a more traditional interior that feels more snug than the futuristic IONIQ5.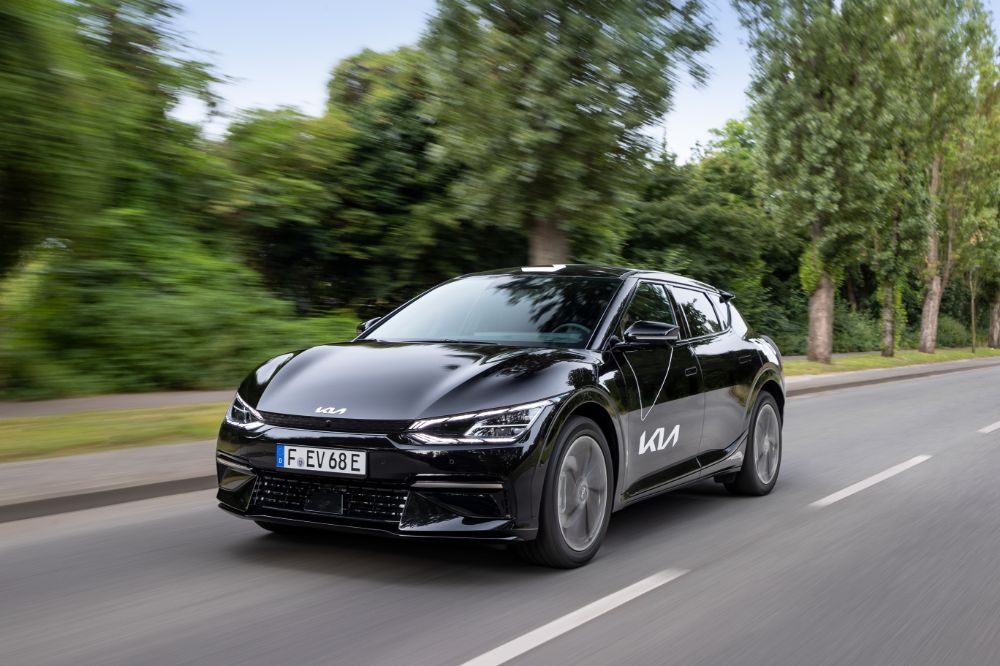 Prices: £48,490
Battery sizes: 75kWh (estimated)
Range: 305 - 374 miles (WLTP)
Good: Incredible efficiency, fast charging, Supercharger network
Not so good: Bland looks, saloon not as practical as a hatch, build quality
As owners are happy to remind us all, there are electric cars and there are Teslas. When it comes to range, we're happy to admit that the American firm is still top of the pile. Tesla is famously secretive about its battery sizing, and doesn't give an official capacity for any of its models. However, it's safe to assume that its best-selling Model 3 LR (long range) has a capacity of around 75kWh. What marks the Model 3 apart from most of its competitors is its ability to squeeze an incredible amount of miles out of each kWh. Thanks to some very clever battery management software, drivers can expect to crank out nearly 300 miles in every day driving, which is seriously impressive stuff. Factor in rapid charging speeds of more than 200kW and a dedicated network of Tesla Superchargers around the world and it's not hard to see why the Tesla Model 3 has such a fanatical following.
​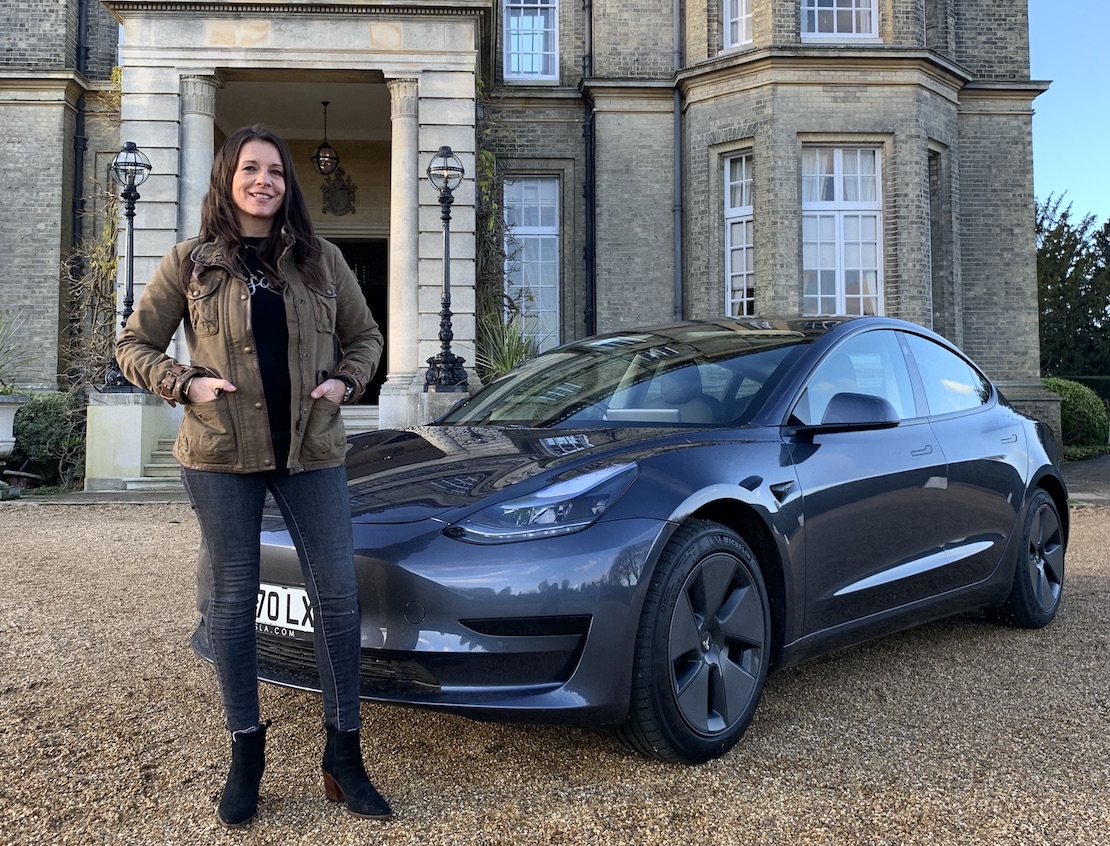 Prices: £53,480 - £65,795
Battery sizes: 80kWh
Range: 316 - 367 miles (WLTP)
Good: High interior quality, sporty driving experience, decent range
Not so good: Cramped in rear seats, expensive options, no frunk storage
After the glorious madness of the i3, BMW has opted for a far more conventional approach with the new i4. Where the i3 is an electric car designed from the ground up to be battery powered, the i4 is an electrified version of the petrol and diesel 4-Series model. Although that means that a lot of the quirky details and brilliant packaging of the i3 has gone, it's clear that the i4 has a lot more mass market appeal. BMW engineers have been able to shoe-horn a chunky 80kWh battery under the floor and equipped the i4 with its next-generation of ultra-efficient electric motors. This all adds up to a WLTP range of 367 miles for the standard car and 316 miles for the sportier M50 model. And while a price tag of nearly £54k hardly classes as affordable, it comfortably undercuts the Jaguar iPace and Audi e-tron.
​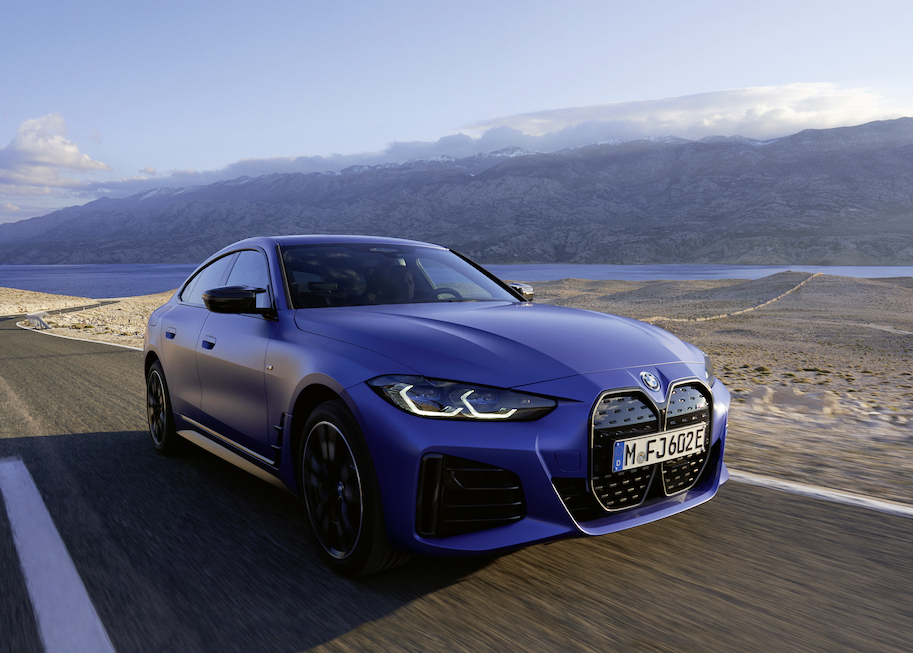 Prices: £34,715 - £41,975
Battery size: 77kWh
Range: 341 miles (WLTP)
Good: Engaging design, good value for money, fun to drive
Not so good: Some interior trim feels cheap, glitchy infotainment system
With the Volkwagen ID.3 range temporarily restricted to the smaller 58kWh battery, it's up to the Born to take the long range honours in the VW Group. Opt for the 77kWh battery pack option and you'll be looking an official range of 341 miles and a real-world range of around 290 miles. Although you can only have the 77kWh pack with the range-topping V£ trim level, it still represents great value for money when compared to rival offerings. The cabin takes full advantage of Volkswagen's clever flat-floor platform and offers plenty of space for passengers and luggage, while the rapid charging speed of 125kW makes for fast top-ups. The Born drives well and is a fine long-distance machine that should be on any family hatchback shortlist.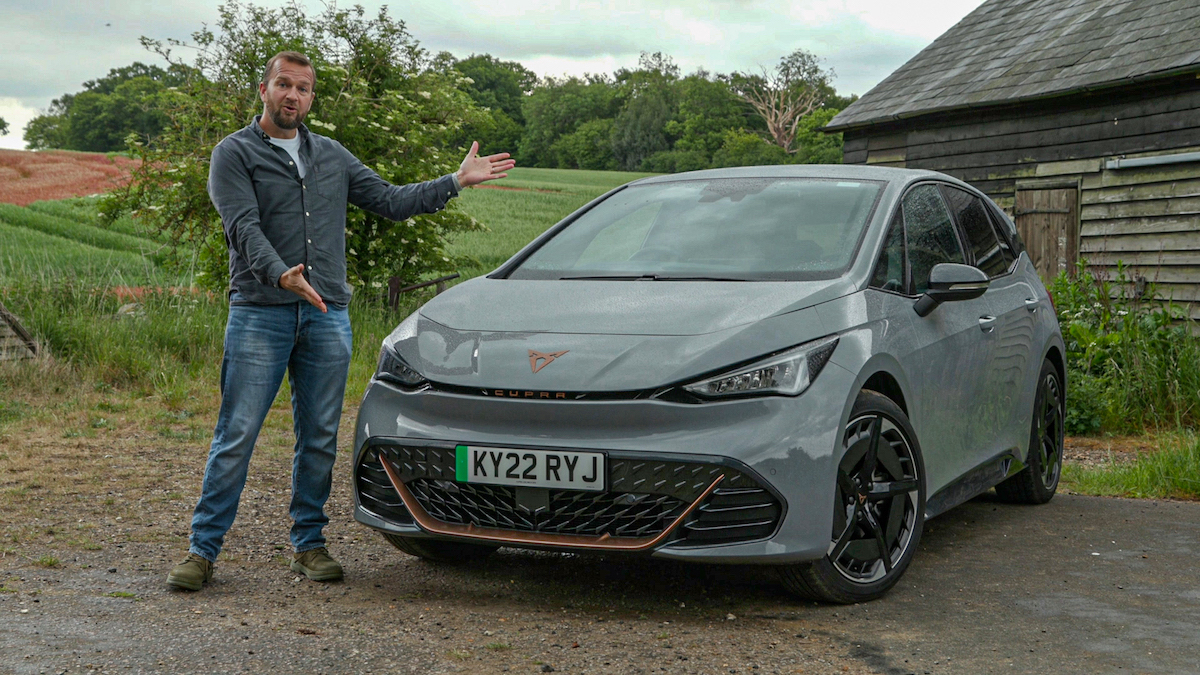 Prices: £34,995 - £56,380
Battery sizes: 52, 77kWh
Range: 211 - 315 miles (WLTP)
Good: Family-sized proportions, good range from 77kWh battery, comfortable
Not so good: Interior quality, expensive heat pump option, complicated range
Based on the same architecture as its smaller sibling, the ID.3, the ID.4 offers more room and a more conventional design inside and out. If range is your priority then the 77kWh model is really the only model to consider. It has an official WLTP range figure of 315 miles, which is our experience translates to around 280 in the real world. As with the ID.3, the range is trickier than it should be to navigate, and if you want the bigger battery, you'll be looking at a £45k+ price tag for the Family model. While this makes it pricier than its ŠKODA Enyaq sibling, Volkswagen does throw in a decent amount of kit as standard (including a panoramic roof, heated seats and 125kW charging), all of which appear as cost options on the Czech car. Do your sums before signing on the dotted line.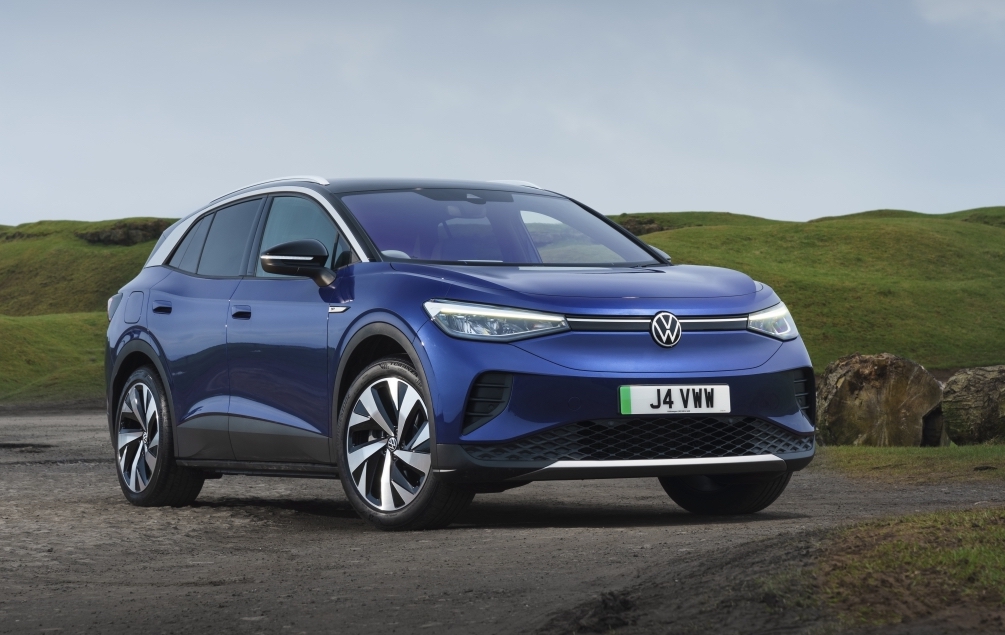 Prices: £40,970 - £46,610
Battery size: 77kWh
Range: 333 - 339 miles (WLTP)
Good: High quality interior, good range from 77kWh battery model, smooth drive
Not so good: expensive option packs, fast rapid charging not standard on many models, expensive heat pump option
Hitting the perfect sweet spot between size, price and range, it's no wonder that the Enyaq has been a huge success for ŠKODA. Although Volkswagen will sell you a 77kWh ID.3 for under £41k, you'll get a lot more car if you're happy to have a ŠKODA badge on the bonnet. The Enyaq is a big, family-friendly SUV that manages to look contemporary without being divisive. It comes with a 333 mile WLTP range and a smooth, relaxing driving experience that blends comfort with a decent turn of performance. If you opt for the slightly more slippery Coupe you get an extra six miles of range too. That said, beware of ŠKODA's slightly crafty pricing structure that sees a few comfort and tech features moved to the options list. Overall though, the Enyaq is a decent package.
​​​​​[READ FULL REVIEW HERE]​