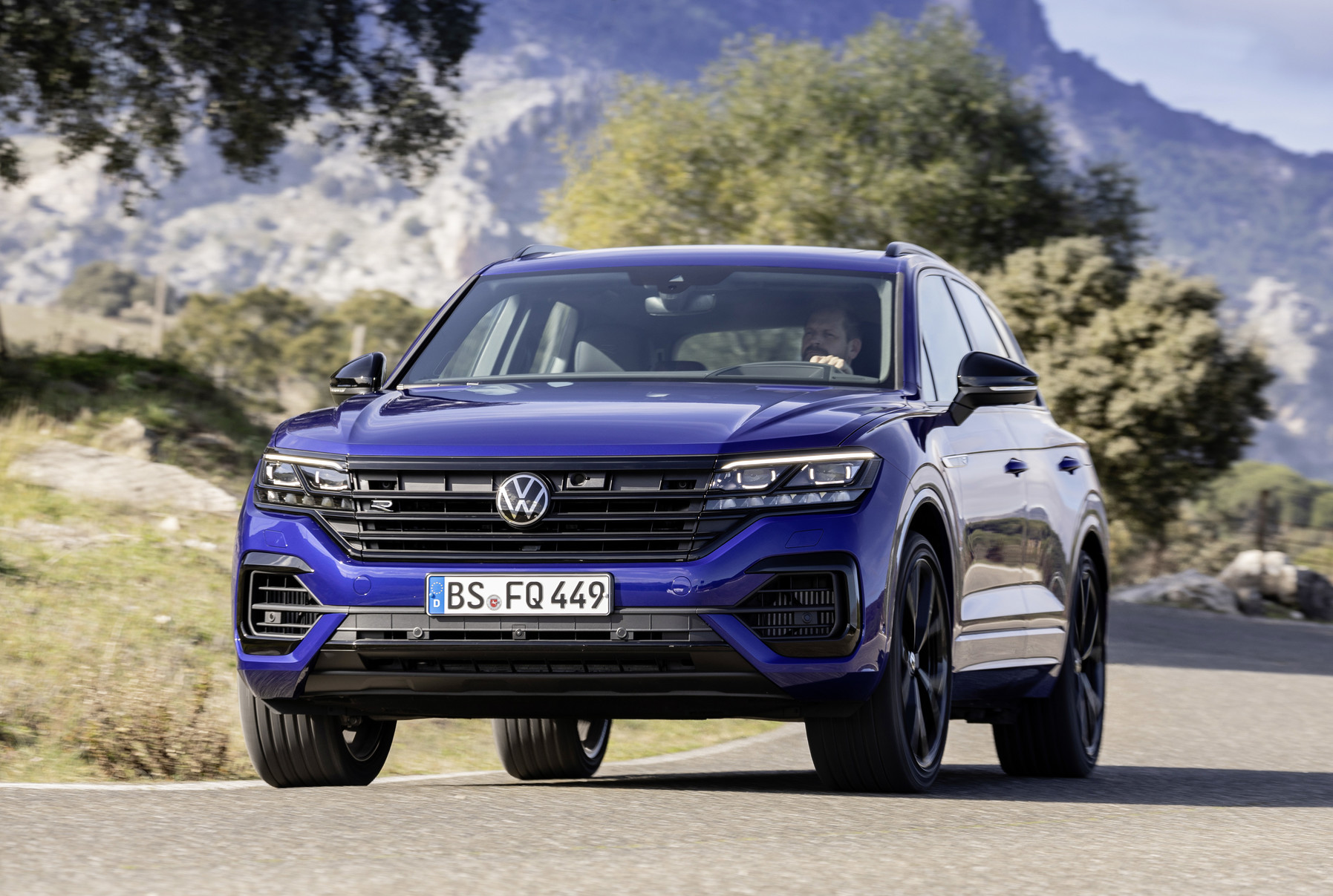 Volkswagen's first electrified R model goes on sale today in the form of the gargantuan Touareg R. The plug-in hybrid is the first to wear the famous R badge, and paves the way for a new generation of electrified performance cars.
The Touareg R features a petrol plug-in hybrid system producing 455bhp and 700 Nm of torque. This makes it the most powerful production Volkswagen ever. Equipped with a 14.3 kWh battery pack mounted underneath the boot floor, the Touareg has a WLTP electric drive range of 28 miles, and can sprint from 0 to 62 mph in just 5.1 seconds - just 0.4 seconds slower than the Golf R.
Drivers can manage the battery's charge level using the Hybrid menu in the Infotainment system, meaning that drivers can reserve electric drive for when they are driving in urban areas. If the navigation system is active, the battery manager also looks ahead and predictively takes into account the route to the adapt battery use.