One in three drivers (34%) say an electric car would suit their lifestyle right now, according to a new study of 15,549 drivers commissioned by the AA and Electrifying.com. A further third (32%) find going to the petrol station a chore (this rises to 40% among women) and more than half (62%) like the idea of waking up to a full battery.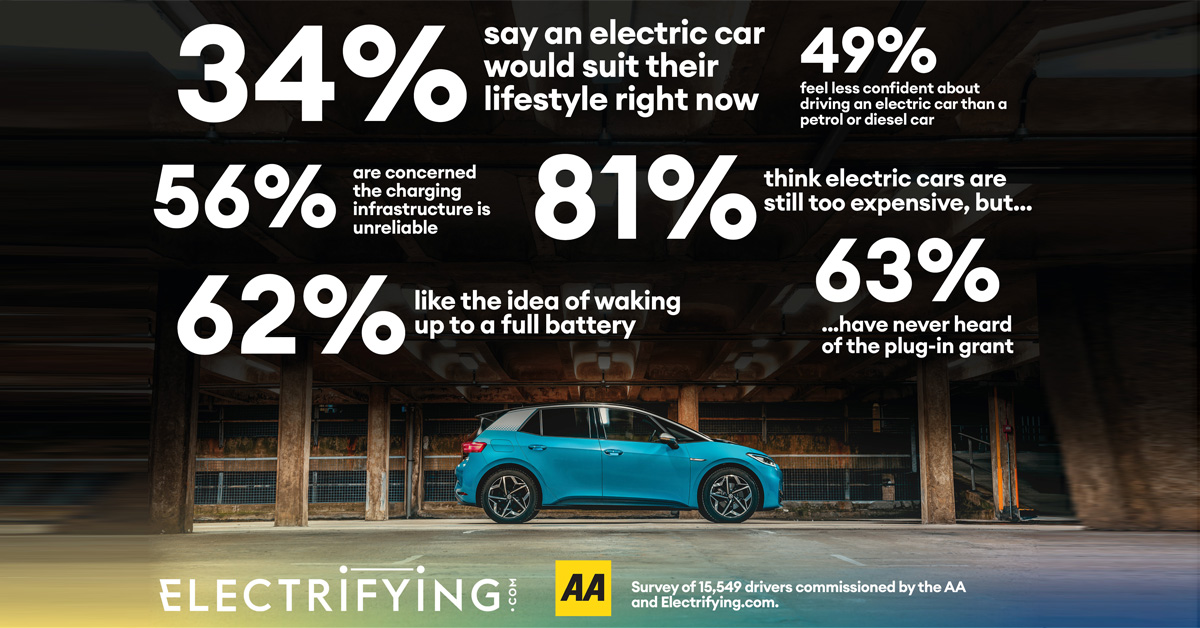 But work is still needed to educate and reassure drivers ahead of the ban and half of drivers (49%) feel less confident about driving an electric car than a petrol or diesel car.
The research has also revealed that 56% are unwilling to give up their conventionally-powered cars and a similar percentage have fears around the reliability of the charging network, the National Grid and even the vehicles themselves.
A massive 81% of people think electric cars are still too expensive, but a large majority (63%) have never heard of the plug-in grant which could help them make a purchase, while 50% have never heard of the Electric Vehicle Home Charge Scheme.