The FIVE best electric family hatchbacks that every buyer should consider
The perfect electric family hatchback has to be brilliant at everything. If you need space for the team, practicality, comfort, gadgets and the ability to run as long as possible before plugging in, these five family stars – hand picked by the electrifying.com experts – simply have to be on your shortlist.
Prices: £27,120 - £38,800 (inc grant)
Battery sizes: 45, 58, 77kWh
Ranges: 206-336 (WLTP)
Good: Great design inside and out, big cabin, long range
Not so good: Glitchy infotainment system, no front storage, cheap-feeling entry models
Volkswagen has thrown all its engineering might into creating its first dedicated electric car and hopes the ID.3 will bring electric power to the people. Although early cars were plagued by niggling software problems, those issues are now long gone. Despite being roughly the same size as a Golf on the outside, the ID.3 has a huge interior that features a completely flat floor and a decent boot - making it a decent option for families. Be wary of the cheaper models as they miss out on a lot of kit and feel a little underwhelming as a result. Opt for the larger battery model (77kWh) and you'll be looking at a range of more than 300 miles.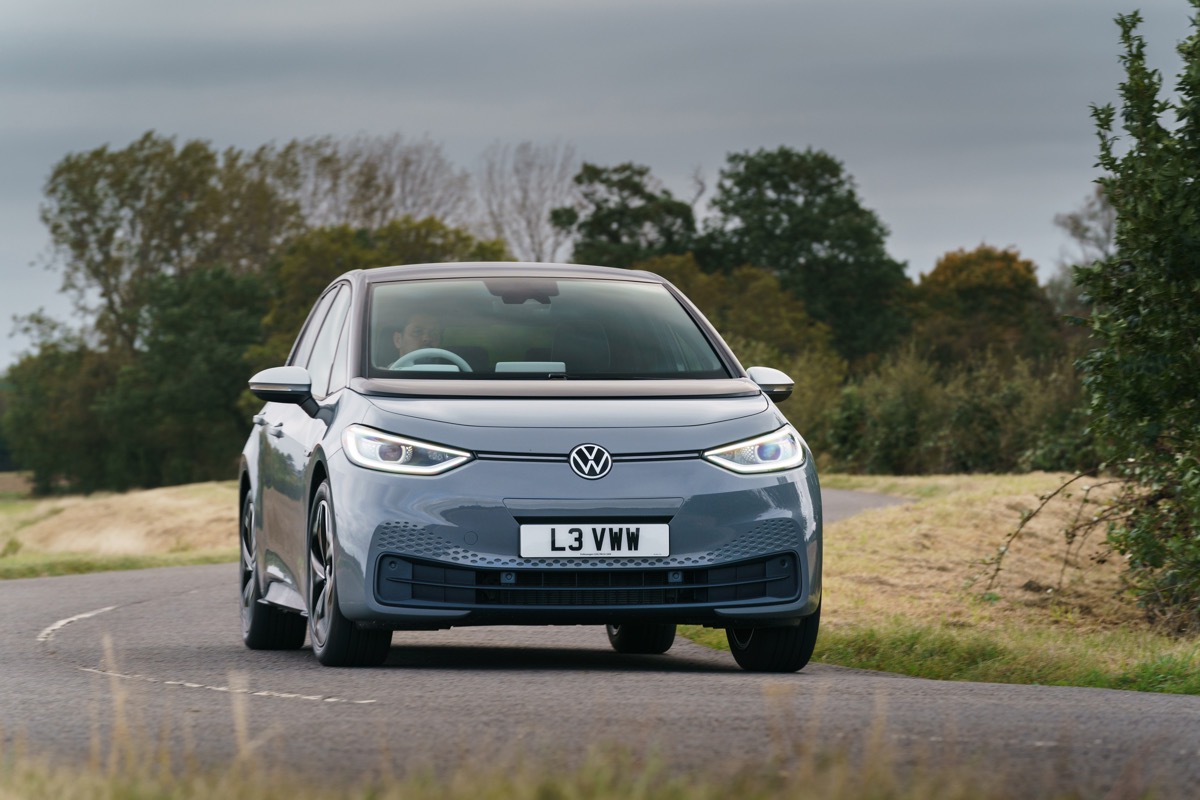 ---
Price: £32,445 (inc grant)
Battery size: 64kWh
Range: 280 miles (WLTP)
Good: Big battery, great range, fun to drive
Not so good: Looks not to all tastes, small boot, no front storage
Okay, the Soul pushes the boundaries of what some might define a family hatchback, but you ignore the quirky Korean at your peril. Fitted with the same battery pack and motor as the Kia e-Niro SUV, the Soul is cheaper, and delivers the better driving experience. The cube-like cabin offers plenty of room for kids in the back, but the 315-litre boot (extendable to 1,339 litres) is outgunned by most competitors in terms of outright space. But for us, the main reason for choosing the Soul is its efficiency. Kia has the Midas touch for extracting range from its battery packs and the Soul is one of the best electric family cars out there.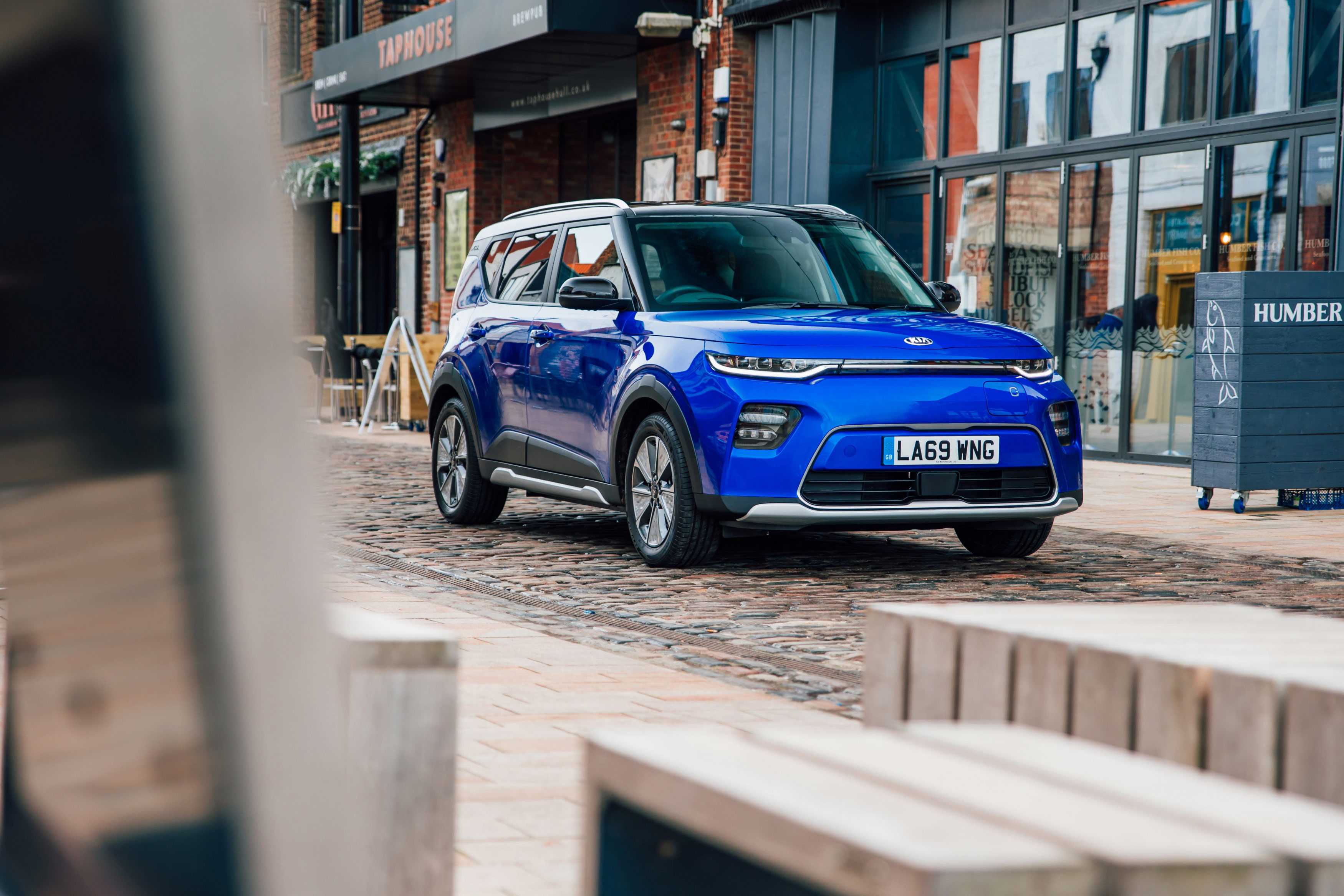 ---
Prices: £30,895 - £32,496 (inc grant)
Battery size: 50kWh
Range: 217 miles (WLTP)
Good: Clever design, comfortable ride quality, decent equipment levels
Not so good: Feels a little cramped inside, no front storage, so-so real-world range
​The eC4 marks a welcome return for Citroen. Having lost its way for a decade or so, the French giant is back making quirky (but not too quirky) family cars that place the emphasis firmly on comfort. The eC4 is an electrified version of the standard C4 that comes with an internal combustion engine. As a result, it doesn't have the interior space advantages of a bespoke electric car like a Volkswagen ID.3. However, Citroen has equipped the eC4 with a decent 50kWh battery that is good for around 200 miles of real world driving and a nicely relaxed suspension set up that does a fine job of smoothing out British roads.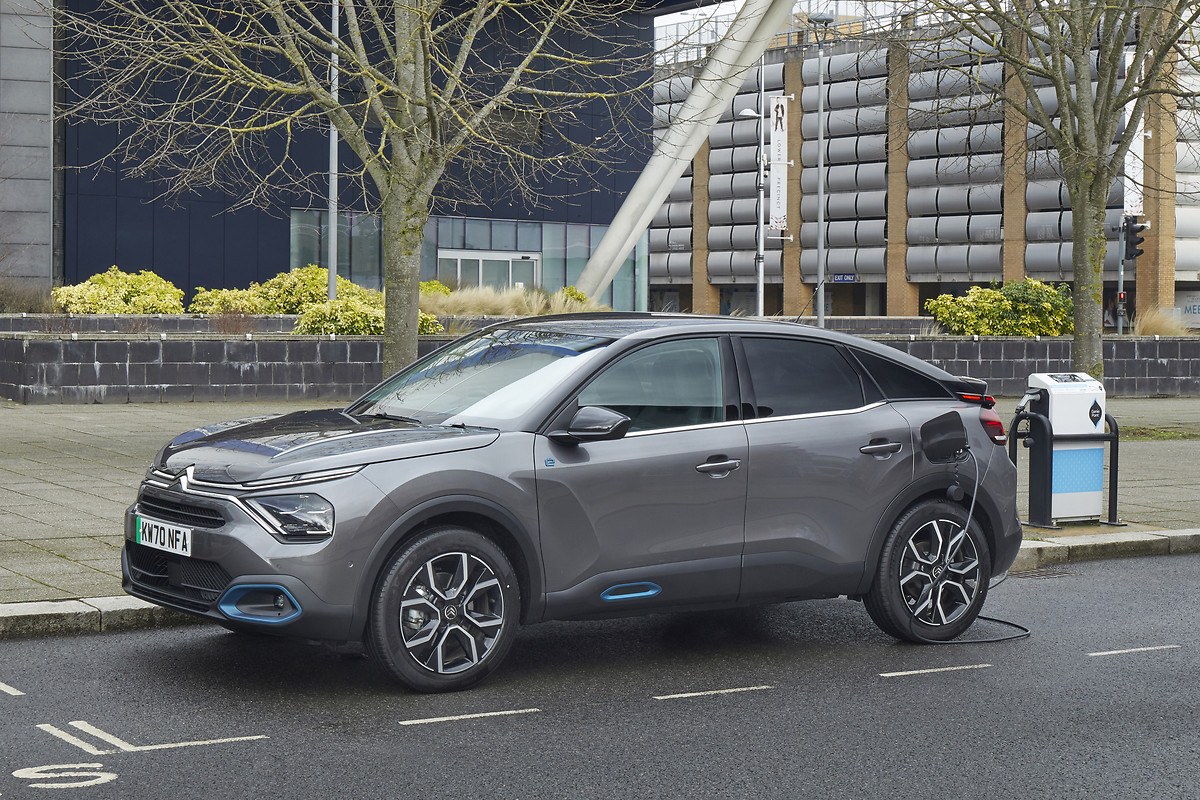 ---
Prices: £31,450 - £33,450 (inc grant)
Battery size: 38kWh
Range: 194 miles (WLTP)
Good: High equipment levels, efficient battery and motor, long warranty
Not so good: Forgettable design, looks expensive, only one battery option
​One of the best-kept secrets of the electric car world. It may not have the supermodel looks of the more obvious options in the family car sector, but if you're looking for a well-equipped family hatch with exceptional efficiency, the Hyundai Ioniq should be on your shortlist. Not to be confused with the new Hyundai IONIQ 5, the regular Ioniq is an electrified version of the brand's decent but not fairly anonymous family hatchback. Despite this, the all-electric version is solid, comfortable and spacious. Its 38kWh looks on the small side compared to more recent arrivals, but Hyundai's fabled efficiency means that you should easily crack 180 miles of real world range.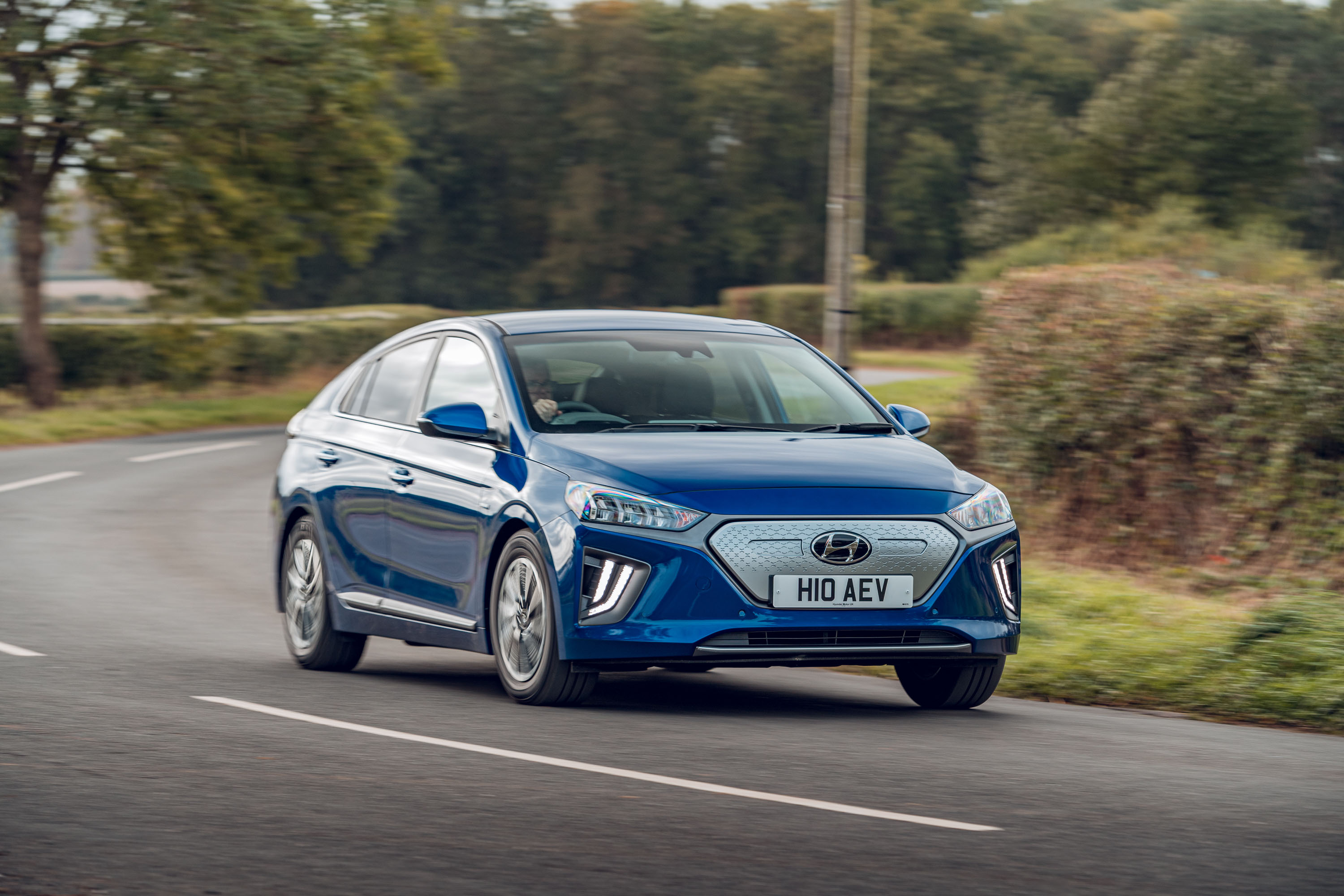 ---
Prices: £25,995 - £32,445 (inc grant)
Battery sizes: 40-62kWh
Range: 169-239 miles (WLTP)
Good: Great value, loads of kit, well built
Not so good: Not particularly exciting to drive, CHADeMO connector, no frunk
A recent price cut has made the whole range look a lot more competitive and there's no arguing with the amount of standard kit that Nissan ladles onto every model in the range - making the LEAF one of the best electric family cars on the market. If your budget stretches, the 62kWh model is the best buy of the lot, and can deliver just over 200 miles of range in real-world conditions. Cabin space is decent, and while we miss some of the quirkier elements that made the first-generation LEAF such a joy, buyers switching from an internal combustion-engined car will find it easy to adapt to. Worth noting that the LEAF uses a CHADeMO rapid charging connector - while 99% of the rest of the industry uses CCS.