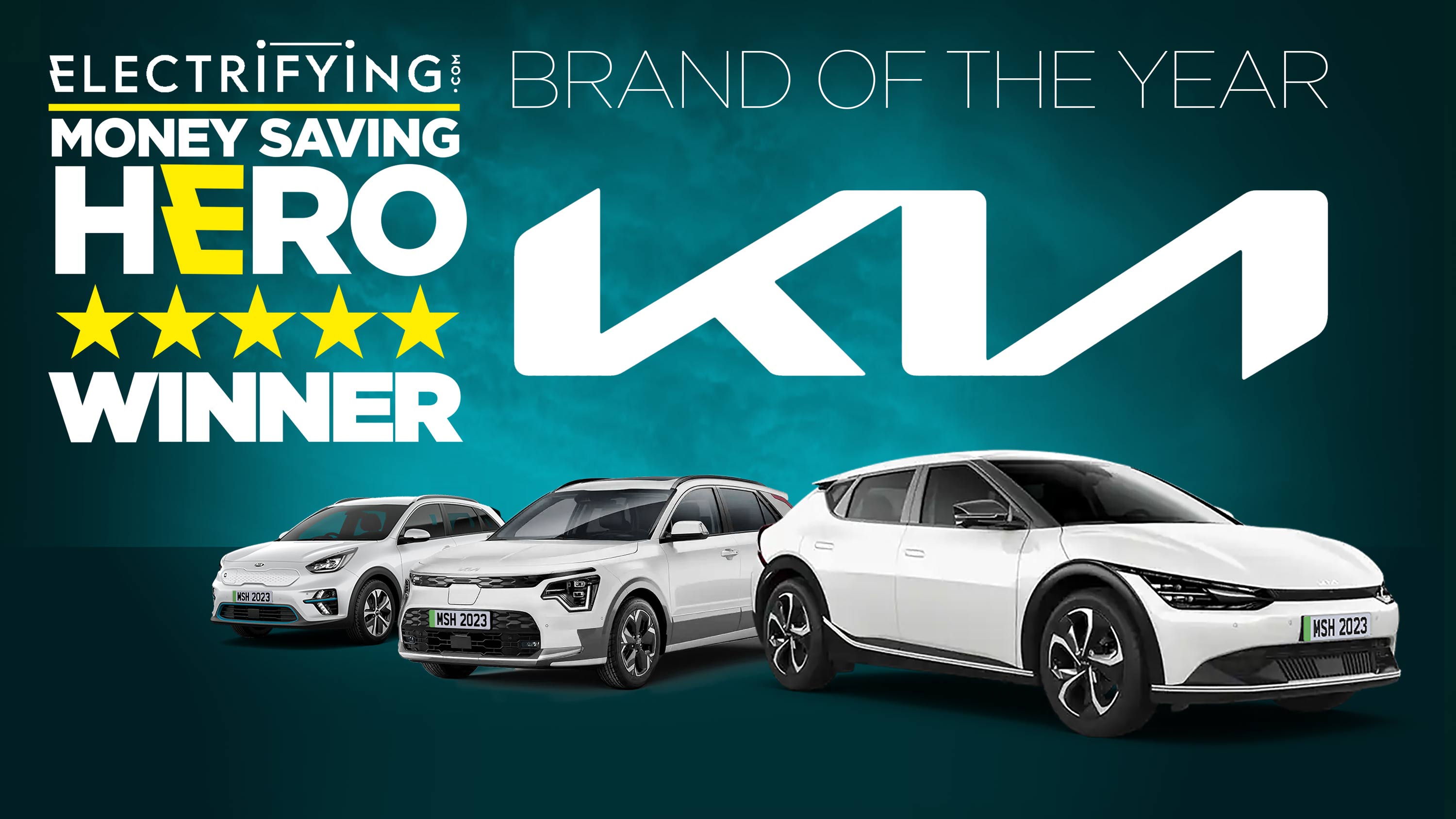 If there's one brand really making strides in the electric car market right now, it's Kia, and we reckon that the Korean marque is a worthy winner of our Money Saving Brand of the Year award for 2023.
The reason? It's a brand rapidly populating our roads with electrified cars like no other. In 2022, Kia sold over 100,000 cars in Britain. 42% of them were electrified in some way, and 16% of them were fully electric, a solid contribution to battery electric's 27.6% rise in popularity over 2021.
Kia's transformation as a brand has been timed perfectly to coincide with the electric car revolution. Not only is it now making more desirable products than the Kias of yesteryear, they're some of the most impressively engineered cars on sale today.
The new EV6 is an entirely different breed of Kia, making full use of its bespoke electric platform to deliver cutting edge technology, range, and indeed performance - the new 577bhp GT version boasts Porsche Taycan rivalling performance…in a Kia.
Then there's the impressive new Niro, with its spread of conventional hybrid, plug-in hybrid and fully-electric powertrains, designed to pick up right where the popular previous-generation model left off, but with a thoroughly modernised design. The Soul EV's still plodding along too, with its 280 mile range still impressive alongside brand new electric cars launching right now.
But most exciting of all, it's only the beginning for Kia's electric story. An entire range of electric cars of all shapes and sizes is coming, beginning later this year with a seven-seat family SUV called EV9. Smaller, and more affordable family cars will follow.
So take a bow, Kia. Our 2023 Money Saving Brand of the Year.
Money Saving Hero Award Winners​
Best Urban Car: MINI Electric
Best Small Family Car: MG4
Best Large Family Car: Kia EV6
Best Electric Van: Ford eTransit
Person of the Year: Greg Jackson, Octopus Energy
Electric Brand of the Year: Kia
Best Used Electric Car: Kia E Niro
Best Premium Car: BMW i4
Car of the Year: MG4