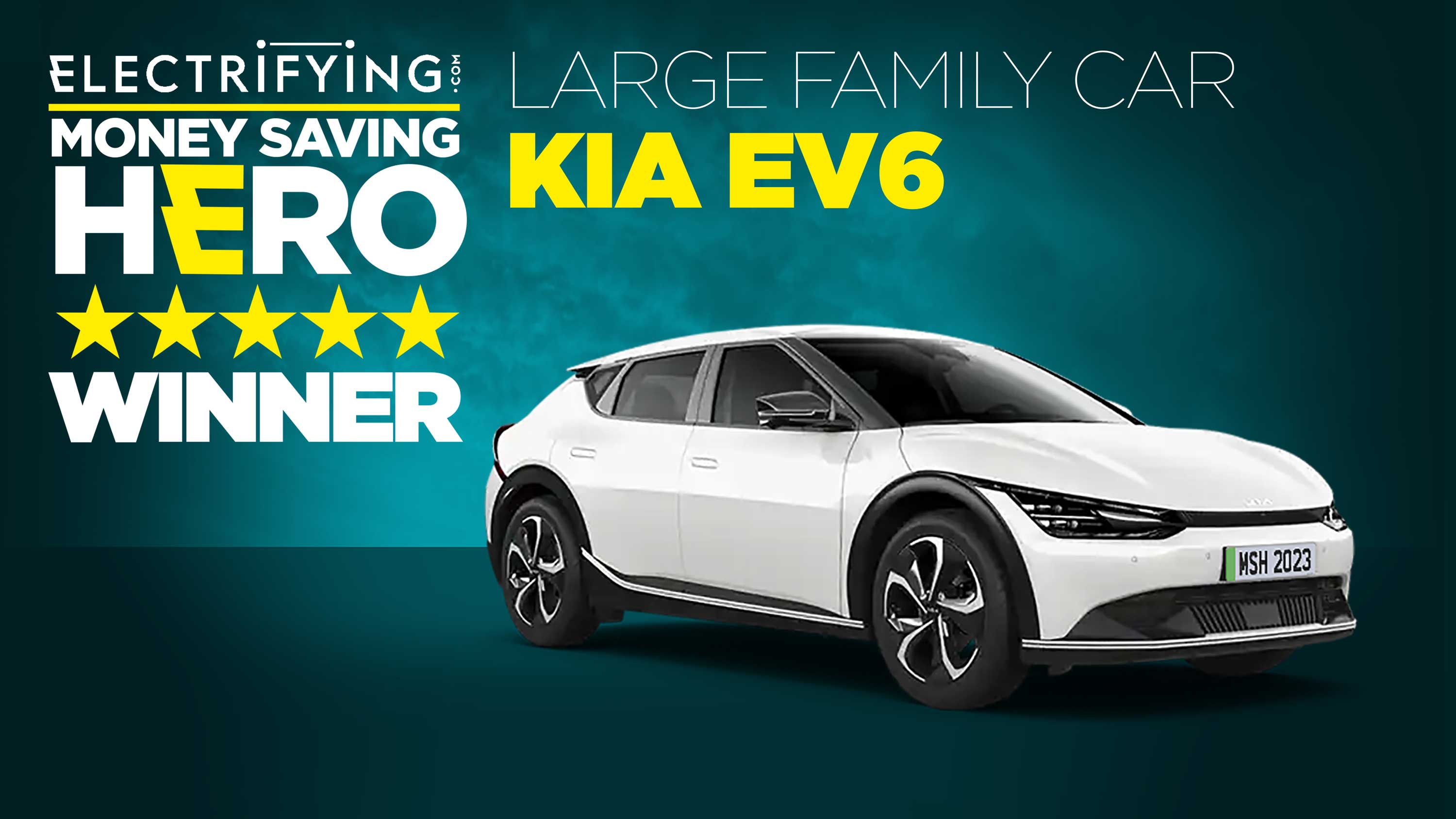 Our award for the best Money Saving Large Family Car goes to the Kia EV6.
This prize was the one with caused the most head scratching and spreadsheet tapping at Electrifying HQ as there are two clear front-runners.
The obvious choice is the Skoda Enyaq, a long time favourite of all the team and previous Electrifying award winner. But that car isn't quite so money-saving any more, as the line up has been slimmed down so that only biggest battery is available. It means the cheapest model now costs just under £43,000.
That is still cheaper – slightly – than the Kia EV6 and the Skoda trumps the Kia on space. But unless that extra space was really essential, our vote would go to the Kia.
Why? Well even though it is more expensive to buy outright, the monthly leasing costs suggest that the EV6 is actually £24 cheaper. The PCP finance is also within a few pounds of each other. The Kia then has better tech than its rival, has a seven year warranty and is nicer to drive too.
But the decider is the charging speeds. The EV6 has an 800v electrical system which means it can take on power much faster if you are topping up on a longer journey. The real-world efficiency seems far better than the Skoda too in our experience, which means you'll spend less time and money at the charger.
It's a wafer thin victory, but the Kia EV6 is a worthy winner of our best Money Saving Large Car award.
Money Saving Hero Award Winners
Best Urban Car: MINI Electric
Best Small Family Car: MG4
Best Large Family Car: Kia EV6
Best Electric Van: Ford eTransit
Person of the Year: Greg Jackson, Octopus Energy
Electric Brand of the Year: Kia
Best Used Electric Car: Kia E Niro
Best Premium Car: BMW i4
Car of the Year: MG4