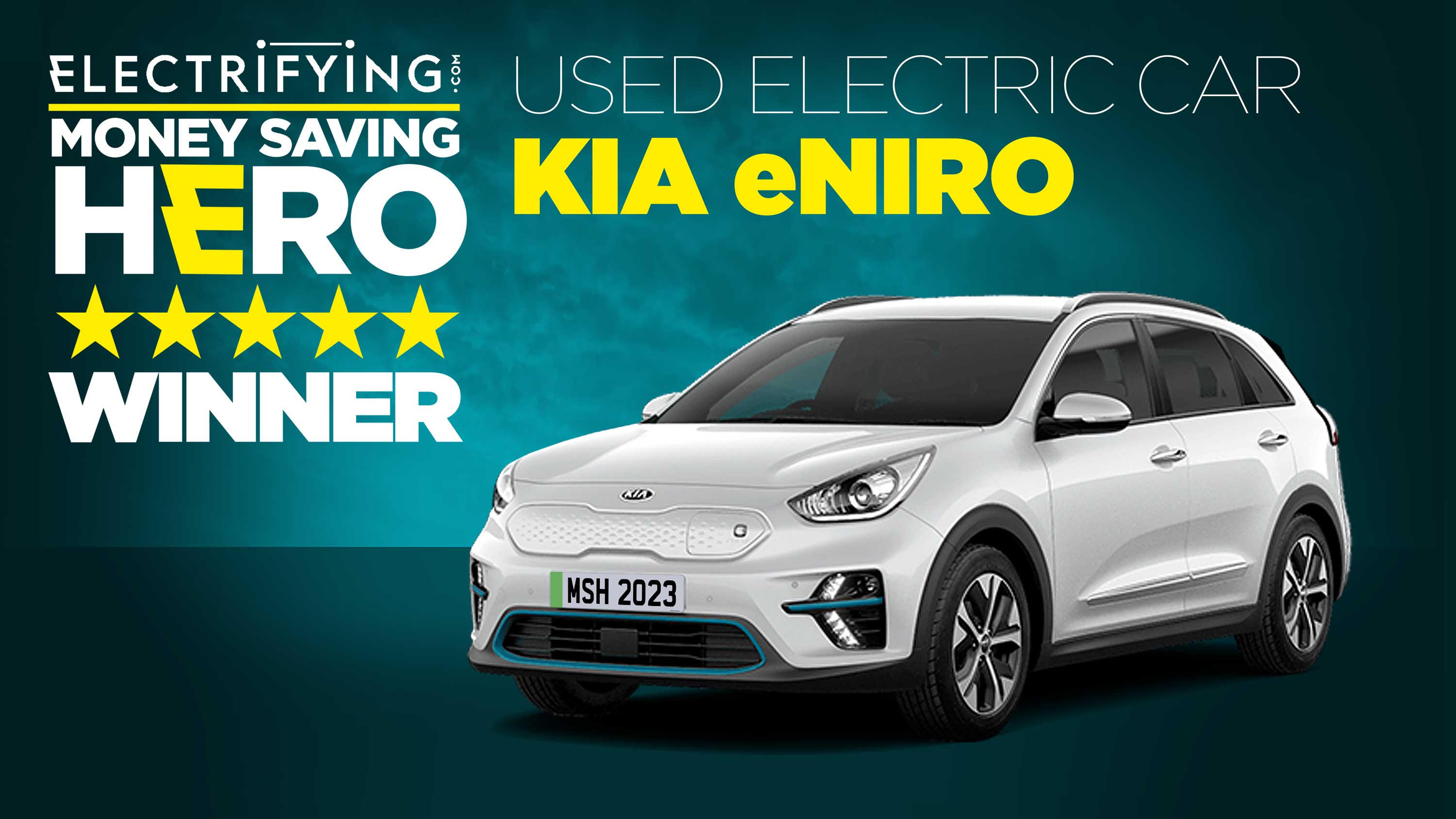 Buying an electric car can seem expensive, so the obvious route to save money is to look for a car which has been 'pre-loved'. We have several guides to help guide you through the process and suggest what you should look for, but the biggest decision will be which model to choose when you start your hunt.
After a lively discussion, we decided the Kia e-Niro was most deserving of our 'Money Saving Used Electric Car' award - one of three prizes for the Korean car maker.

The car has been a best-seller in recent years, and because of this there are now plenty of used models on the market. It is also a practical, efficient and affordable family SUV with a long seven-year warranty.

This means it is popular with everyone from families to taxi drivers, who appreciate that it's more spacious than the average hatchback, is well equipped even in the lower trim levels and is good to drive too.

The e-Niro had two choices of battery: 39 or 64kWh with the latter giving a realistic 250 mile range. This version was by far the biggest seller, but it is worth seeking out the smaller battery version if you don't need the range, as they are usefully cheaper.

Rapid charging is at a reasonable 80kW and the e-Niro has proved to be efficient in real world use. Owners tell us that the number they see on the range meter is a pretty accurate estimate of what they'll actually get on the road, which makes driving and electric car a little less stressful.

It means the Kia is a worthy winner, but we have to give an honorable mention to the Nissan Leaf, purely because they are so reasonably priced and there are loads of them about. They are proving to be reliable too. But the Kia's faster charging and longer warranty let it win by a nose.

Money Saving Hero Award Winners
Best Urban Car: MINI Electric
Best Small Family Car: MG4
Best Large Family Car: Kia EV6
Best Electric Van: Ford eTransit
Person of the Year: Greg Jackson, Octopus Energy
Electric Brand of the Year: Kia
Best Used Electric Car: Kia E Niro
Best Premium Car: BMW i4
Car of the Year: MG4