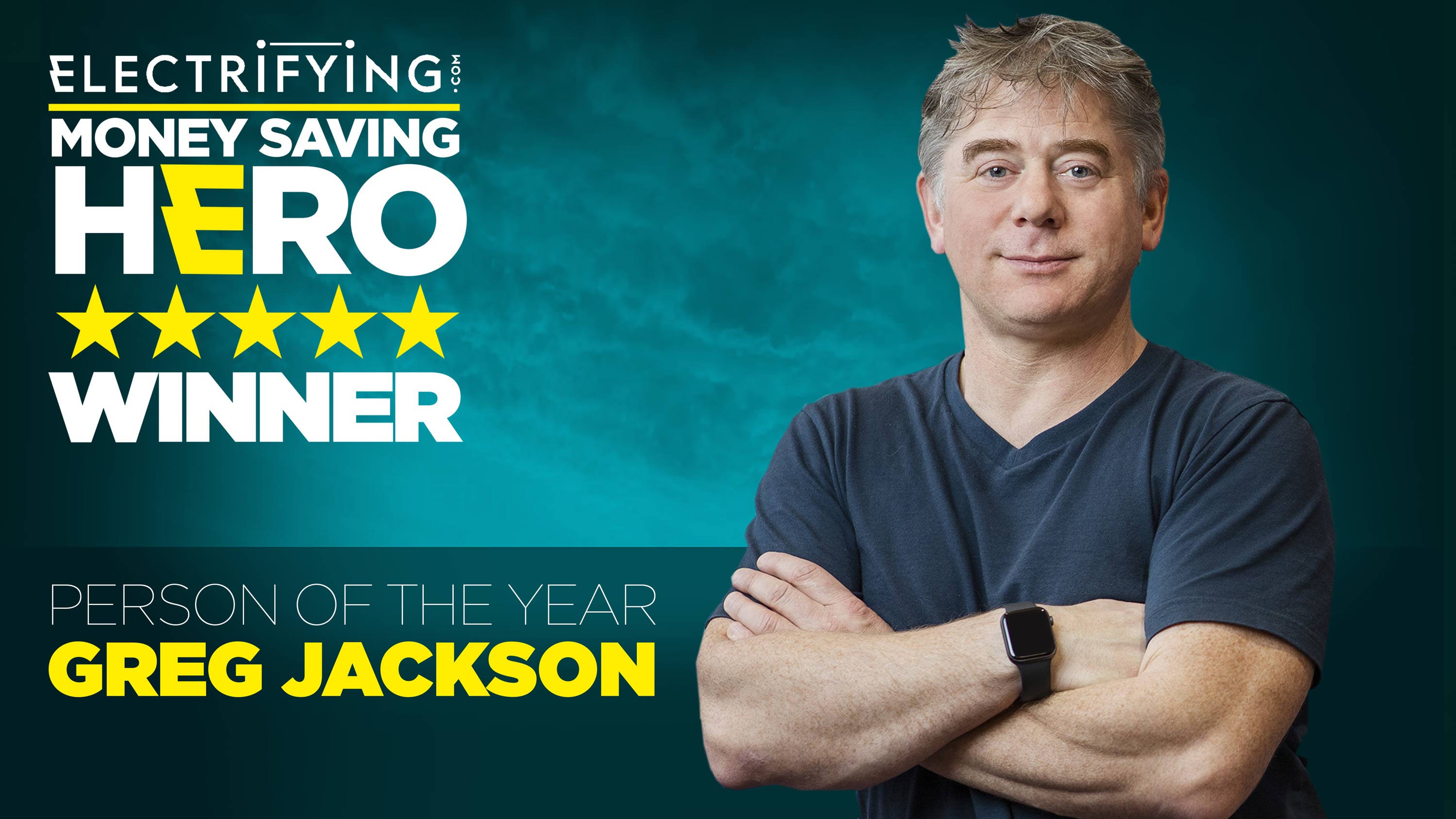 Money Saving Hero 2023 - Greg Jackson
We know that the actual cars and vans are only part of the eco-system which surrounds electric cars. The biggest influence on your motoring cost once you've paid for the car itself will be the electricity you use as a fuel. And following a turbulent couple of years, having an ally of electric motoring heading up an energy company is a real bonus.
For this reason, our Money Saving Hero is someone who has been in the news a lot as he's been trying to help us all make sense of the energy crisis. It's Greg Jackson, the founder and CEO of Octopus Energy.
He's genuinely passionate about making the power we use and the cars we drive greener, but he knows customers won't do that unless it's affordable.
The Octopus Go and special electric cars tariffs make it far, far cheaper to charge overnight, saving hundreds every year for drivers who can charge at home. For example, a Volkswagen ID.3 which drives for 7,500 miles per year would cost £10 per month at a typical Go rate, compared to £44 on a standard daytime tariff and £85 in a petrol Golf
Besides saving money, charging at night avoids pressure on grid and makes the best use of renewables. He's also pushing for other ways of making electric cars part of a more sustainable home, such as solar and battery storage.
We also love the ethos of the company; it genuinely seems to put the customer at the heart of what it does. Octopus runs initiatives to help people who are struggling financially, like slashing the company's marketing spend to put into a hardship fund for customers who need support.
Using a theory which is familiar to electric car drivers who use a heated seat to save energy in winter, Octopus has also given away 10,000 electric blankets, as the Octopus boffins discovered that an energy-efficient electric blanket can heat a person for just 2p to 4p an hour.
This means an electric blanket is a vastly more cost-effective way to stay warm: particularly for people with mobility issues, for example.
Thanks Greg for saving us all cash!

Money Saving Hero Award Winners
Best Urban Car: MINI Electric
Best Small Family Car: MG4
Best Large Family Car: Kia EV6
Best Electric Van: Ford eTransit
Person of the Year: Greg Jackson, Octopus Energy
Electric Brand of the Year: Kia
Best Used Electric Car: Kia E Niro
Best Premium Car: BMW i4
Car of the Year: MG4
​