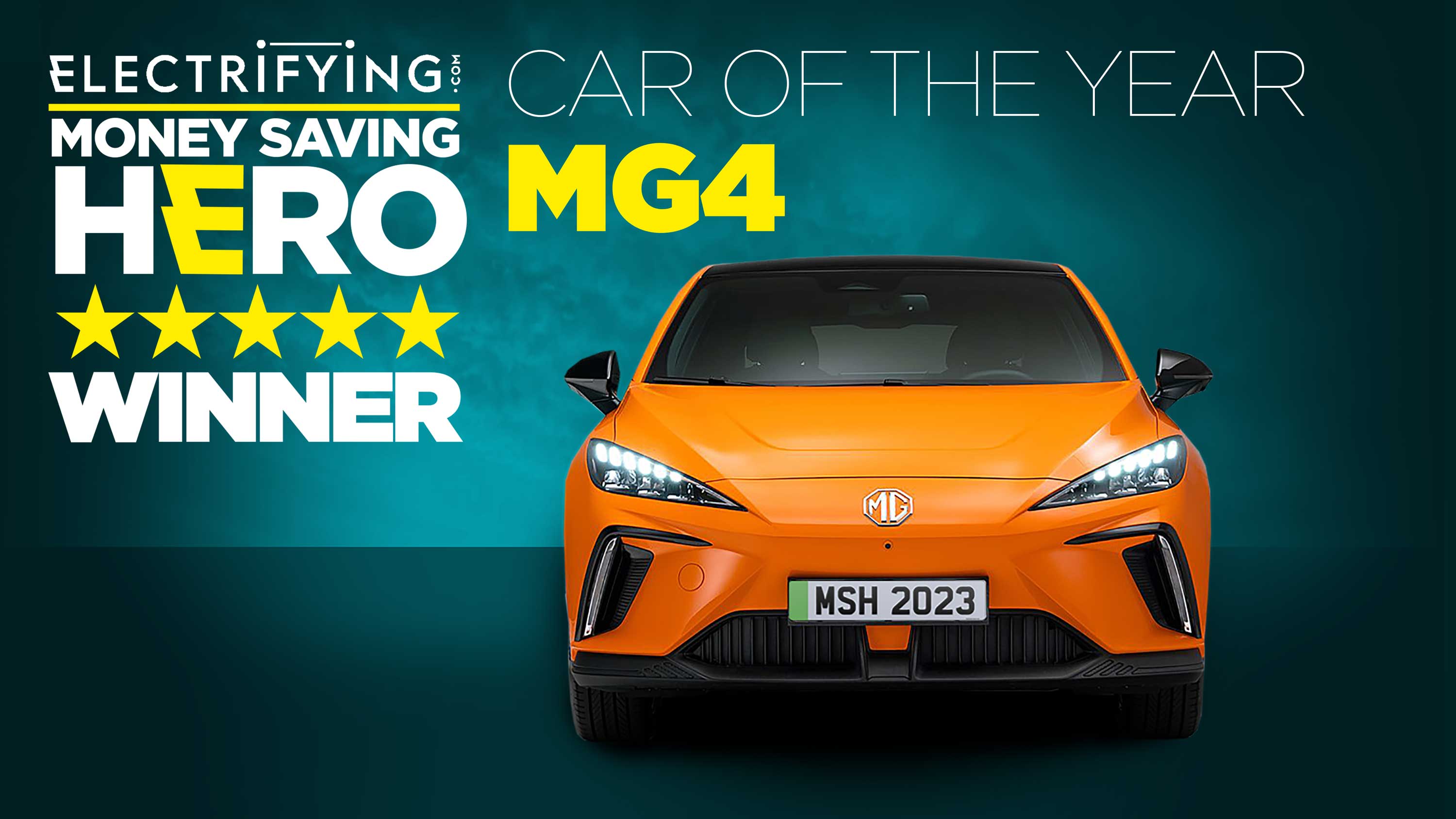 Our overall Money Saving Hero Car of the Year title goes to the remarkable MG4. Like the original Nissan LEAF and Tesla Model 3, the MG4 is a car that opens ups a whole new audience. Given the current supply chain constraints and the unprecedented rises in raw material and energy costs, the fact that MG has been able to design, build and (most importantly) deliver the MG4 at an affordable price is remarkable.
What secures its victory here is that the MG4 is more than just its price tag. Yes, that's at the heart of its appeal, but the added bonus is that the MG4 is also an exceptionally good electric car. It looks fantastic, has a great and well-equipped interior and is practical enough for family motoring. Indeed, in terms of quality and driving experience, it is more than a match for offerings that cost £10,000 more.
Another plus point for the MG4 is its affordability when bought on finance – which more than 90% of buyers do in the UK. The MG4 has high predicted residual values, which means that PCP finance packages (on which buyers effectively pay for the depreciation of the car over the term of the agreement) are some of the most affordable in the business. If you're part exchanging a car and can provide a small deposit, you can be paying less than £300 per month to drive one - that's around £50 per month less than the equivalent Volkswagen ID.3. Factor in the seven-year warranty and bigger battery and the case for the MG is even stronger.
What's more, MG appears to have solved the industry-wide issue of supply. Factory orders are measured in weeks rather than the months and years quoted by rivals. If you're planning to go electric in 2023, we can't think of a better car to do it in.
Best Urban Car: MINI Electric
Best Small Family Car: MG4
Best Large Family Car: Kia EV6
Best Electric Van: Ford eTransit
Person of the Year: Greg Jackson, Octopus Energy
Electric Brand of the Year: Kia
Best Used Electric Car: Kia E Niro
Best Premium Car: BMW i4
Car of the Year: MG4