It's that time of year when thoughts turn to Christmas and the annual problem of what presents to get for the family. Do you add to their existing collection of tat by getting them something that you can almost guarantee will go straight to landfill, or is there a better, more constructive option?
Well, if you suspect that the loved ones in your life might have an interest in electric cars, or would just like to drive something snazzy for a few days then we have good news.
The EV Experience Centre in Milton Keynes does exactly as its name suggests and allows potential electric car buyers to experience one of a range of new electric cars for a few days. It's a really clever idea that means drivers can really get to understand and appreciate the whole ownership experience, including getting to grips with public rapid and destination chargers. What's more, they have a voucher scheme whereby smart present-hunters (that's you) can gift an extended test drive of up to a week.
The Centre is run in partnership with number of car manufacturers, including Renault, Volkswagen and Vauxhall, but don't worry about being given the hard sell. It was set up to offer bespoke advice to drivers considering the switch to electric, so even if you did want to get the credit card out after returning the car, you won't be able to buy. So even if a loved one just wants to experience an electric car but has no plans to buy, they won't be followed around by a sales person looking to make a deal.
There are 12 different electric car models available to book at the EV Experience Centre, so the hardest thing the recipient of the voucher will have to do is choose what car they want to try. Together with bp pulse and Electrifying.com's very own Santa Ginny we're delivering our seasonal verdicts on all the cars available which we hope will give you a steer on the cars most suitable for the lucky voucher recipient.
Cars can be booked for a range of periods*, from two days up to eight days and seven nights. For terms and conditions and prices, head to the EV Experience Centre website by clicking [HERE].
Renault Zoe
Launched back in 2012, the Zoe was one of the first mass production electric cars to hit the market. The current model is now in its second generation and is a best-selling model in Europe thanks to its decent range, compact size and neat design. It's also a sought-after model on the used market, offering one of the most affordable ways into electric car ownership. The EV Experience Centre has two Zoe models available to book, a ZE40 and the newer ZE50. The former is worth trying if you're looking to buy used while the latter is recommended if you're planning to buy new. It comes with a 50kWh battery, rapid DC charging and a WLTP range of up to 238 miles.
Perfect present for: Style-conscious commuter
Santa Score: 7/10
Read the Electrifying.com verdict here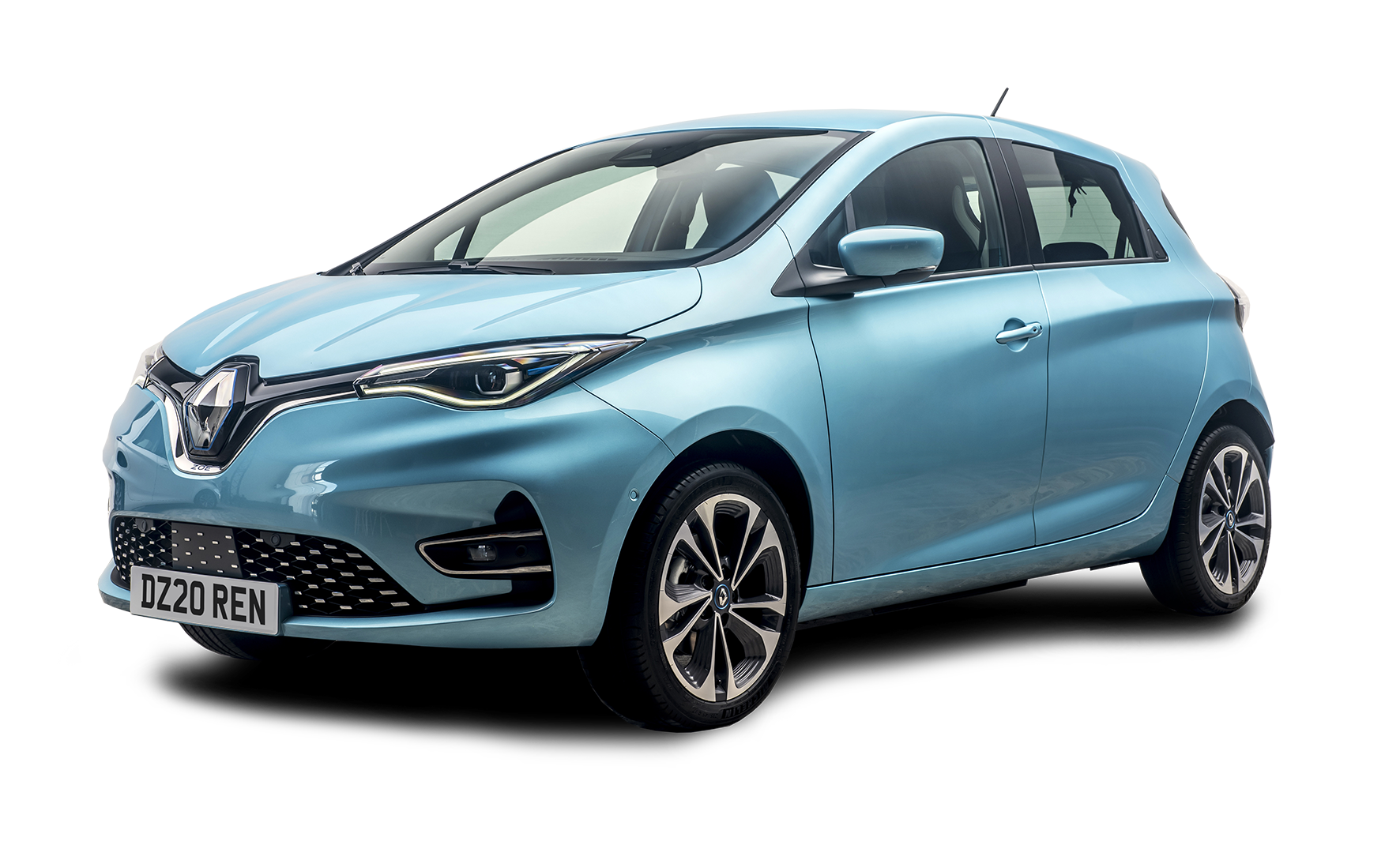 Volkswagen e-up!
There's a lot to love about the Volkswagen e-up! While it's effectively a battery-powered version of a car that was originally designed to have a petrol engine, the e-up! is a terrific package that combines decent range with excellent road manners. The latest version was launched last year and comes with a 32.3kWh battery that delivers a WLTP range of 160 miles (around 125 real-world). It also has rapid DC charging, although this is limited to 40kW, which is a little slow when compared to other cars. For just over £21,000 new, we reckon that the e-up! has to be the best value small electric car in the business.
Perfect present for: Commuters who like to drive a deal
Santa Score 8/10
Read the Electrifying.com verdict here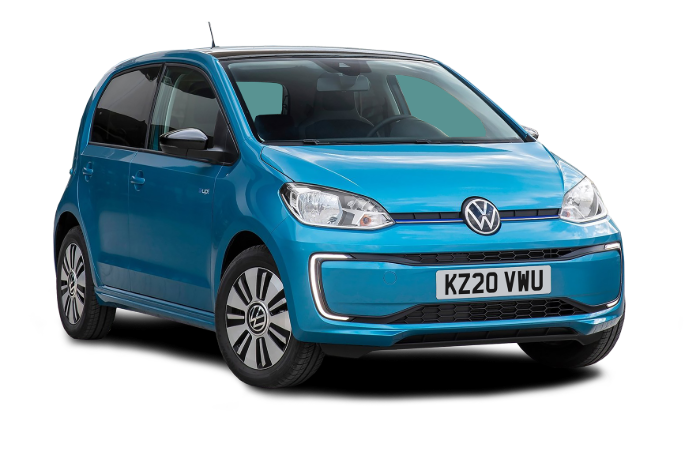 Volkswagen e-Golf
Although the e-Golf was replaced by the ID.3 last year, it's still a great package for drivers looking to make the switch to electric by choosing a used car. Later versions of the e-Golf came with a 32kWh battery that delivered a WLTP range of 144 miles - which will be more than enough for many drivers. The perfect package for those who want to switch to electric but don't want the world to know, the e-Golf comes will all the usual Golf refinements and is simple to drive. Although it can only rapid charge at up to 40kW – its replacement, the ID.3, can manage nearly three times that – the e-Golf is a good entry point into the world of electric cars.
Perfect present for: Undercover electric switchers
Santa score 6/10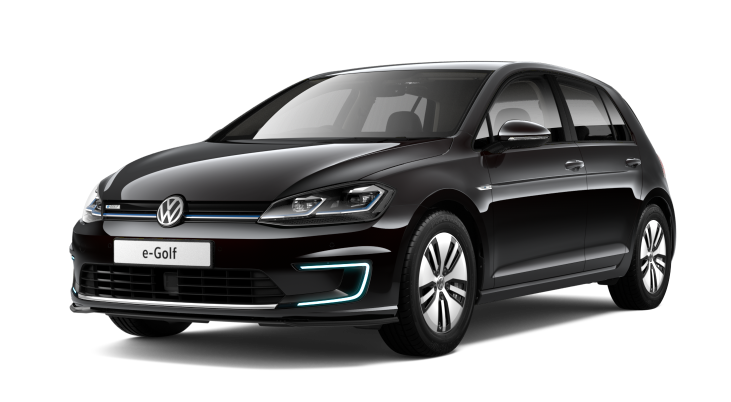 Volkswagen ID.3
Launched last year, the ID.3 represents Volkswagen's first big venture into the world of electric cars. Designed from the ground up to be battery powered, it feels much more spacious than the Golf and offers longer ranges and faster charging speeds. The ID.3 range is now one of the biggest on the market with no fewer than three battery size options (45kWh, 58kWh and 77kWh), different power options and multiple trim grades. The driving experience is smooth, quiet and refined and is very easy to adapt to - even if you're completely new to electric cars.
Perfect present for: Tech-lovers and growing families
Santa Score 9/10
Read the Electrifying.com verdict here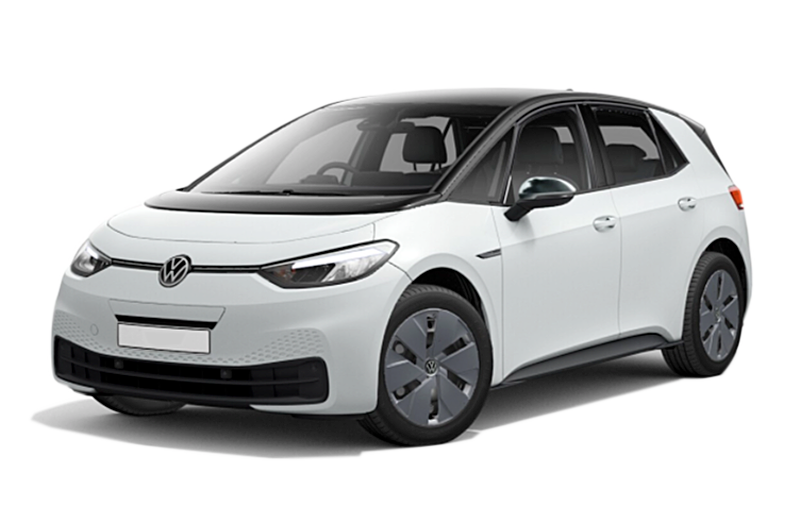 Volkswagen ID.4
A bigger brother to the ID.3, the ID.4 is built on the same foundations (or platform in car-speak) as its smaller counterpart and is one of Europe's most in-demand electric cars. Bigger and more practical than the ID.3, the ID.4 has a huge amount of interior space and is the perfect car for larger families on the move.
The ID.4 is available with two battery size options; 52kWh and 77kWh, with the latter offering more than 300 miles on the WLTP cycle. Models with the larger battery can also rapid DC charge at 125kW, which means it can charge from 10-80% in just over half an hour.
Perfect present for: Families looking for adventure
Santa Score: 9/10
Read the Electrifying.com verdict here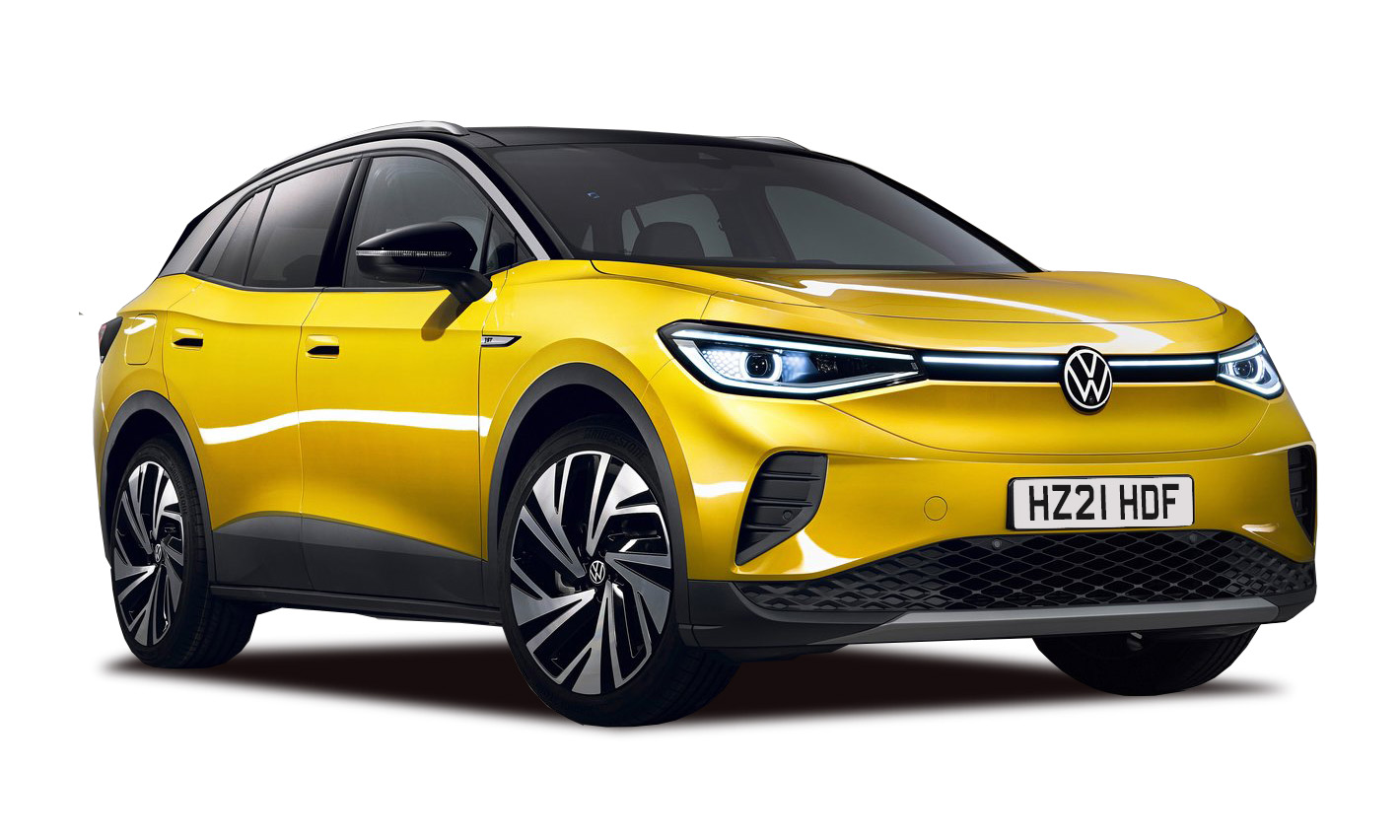 Vauxhall Corsa-e
An all-electric version of one of the UK's biggest-selling cars, the Corsa-e is a great package that is perfect for buyers who want to make the switch but would prefer the familiarity of a well-known make and model. The Corsa-e punches above its weight with a WLTP range of 205 miles (which translates to around 180 real world miles) from its 50kWh battery. Rapid charging can be carried out at 99kW, which is significantly quicker than some rivals can manage, while the driving experience is smooth and comfortable. Factor in finance plan repayments that are comparable if not lower than those for petrol engined models and you have the perfect proposition for drivers looking to switch.
Perfect present for: Bargain hunters
Santa Score: 8/10
Read the Electrifying.com verdict here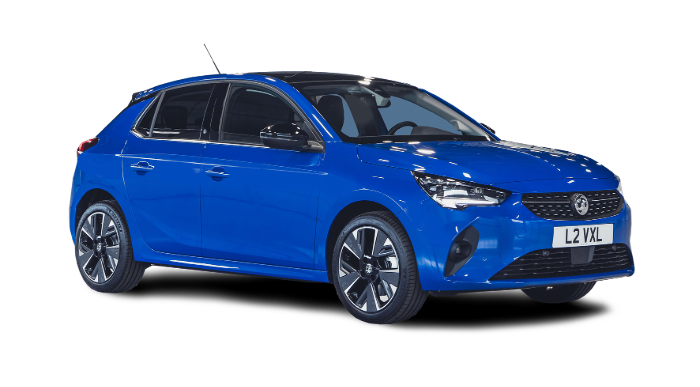 Vauxhall Mokka-e
If the Vauxhall Corsa-e is a little too conventional for your tastes, the Mokka-e might be right up your electric avenue. It features the same 50kWh battery as the Corsa but the whole package is bigger, higher and altogether more funky. It will cover around 160 miles between charges (the official WLTP figure is 200 miles) and, like it's Vauxhall stablemate, can take a rapid DC charge at speeds of up to 99kW. This means it can charge from 10-80% in just 31 minutes. A charge from a home domestic wallbox will take around seven hours.
Perfect for: Extroverts and fans of quirky design
Santa Score: 9/10
Read the Electrifying.com verdict here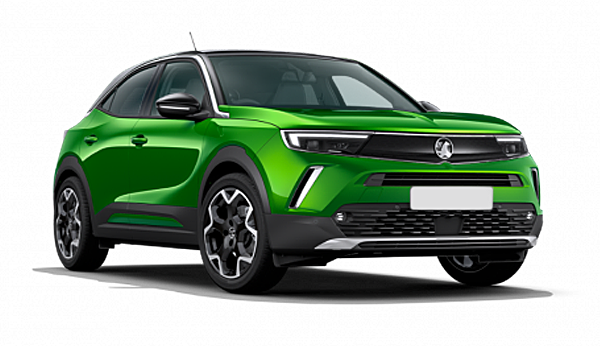 Audi e-tron 50 and Sportback 55
If you have a taste for the finer things in life, Audi's super-smooth e-tron should be on your wish list. Big, bold and packaged with clever technology, the e-tron is the perfect electric car for hassle-free long hauls. There are two models to choose from at the EV Experience Centre; an e-tron 50 and an e-tron Sportback 55. The former comes with a big 64.7kWh battery that has an official WLTP range figure of 212 miles. For those with a taste for something sportier, the Sportback 55 model comes with a larger 86.5kWh battery and a WLTP range of 277 miles. It can sprint to 0-62mph in just over five seconds and thanks to Audi's fabled all-wheel drive system, it feels glued to the road at all times.
​The perfect present for: Speed lovers and gadget fanatics
Santa score: 8/10
Read the Electrifying.com verdict here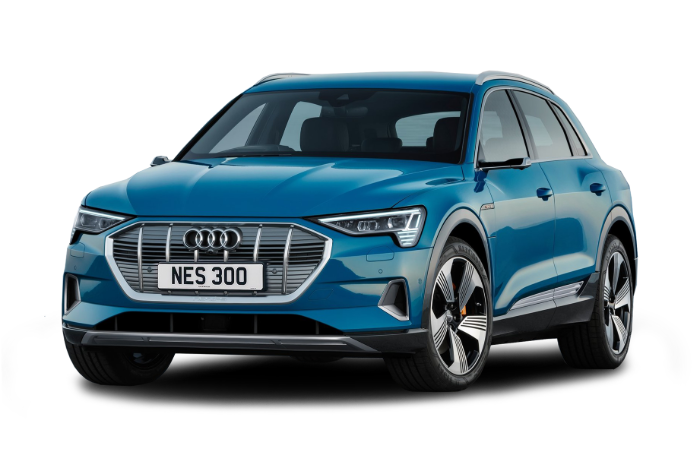 Audi Q4 e-tron
Don't be confused by the e-tron name - this particular car has nothing in common with Audi's larger model with the same name. Except of course that it's an all-wheel drive Audi powered by electric. The Q4 is the German brand's latest entry-level electric car and is actually built on the same foundations as the Volkswagen ID models and the ŠKODA Enyaq. Like all Audi models, the Q4 e-tron is understated yet beautifully designed inside and out. Audi offers the Q4 with two body styles, regular SUV and Sportback, along with two battery pack sizes; 51.5kWh in the e-tron 35 model and 76.6kWh for the e-tron 40. Both models can charge at 125kW, which means speedy top-ups on the go are simple and easy.
Perfect present for: Design lovers who want to impress the neighbours
Santa score: 9/10
Read the Electrifying.com verdict here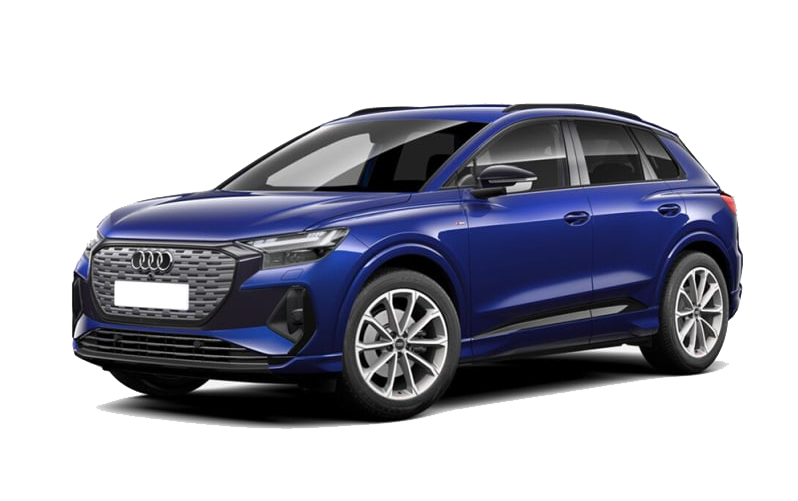 SKODA Enyaq iV
It may be ŠKODA's first ever purpose-built electric car, but the Enyaq is an absolute winner. Built on the same underpinnings (or platform in car-speak) as the Audi Q4 e-tron and Volkswagen ID models, the Enyaq shares its battery pack and motors with its Volkswagen Group stablemates but manages to deliver everything at a lower price. There's a decent line-up that comes with two battery pack options (58kWh and 77kWh) and a range of trim levels including a fancy SportLine version. The interior looks and feels of higher quality than the more expensive Volkswagen ID.4 while an official range of well over 300 miles for the 77kWh version makes the Enyaq an even more appealing proposition.
Perfect present for: Drivers who like to drive a big bargain
Santa score: 9/10
Read the Electrifying.com verdict here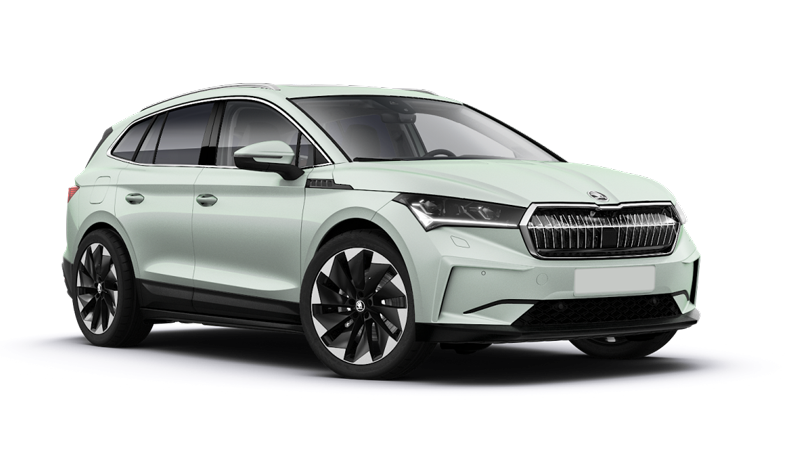 If all this sounds tempting, then speak to the experts at the EV Experience Centre on 01908 229 339 to arrange a voucher. You can choose the amount of credit to load onto the voucher, and this will then be valid for 6 months from purchase date. The receiver of the voucher then just needs to email or call the Centre to book their test drive and mention they have a gift voucher.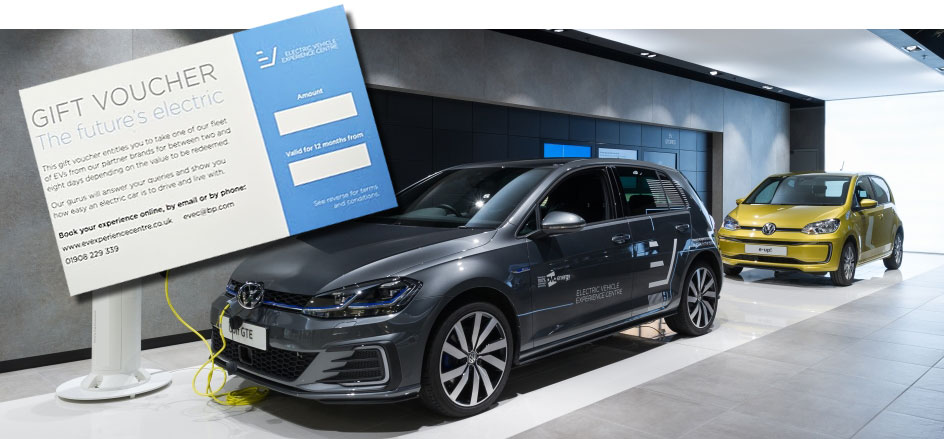 And, if you're still struggling to find the perfect electric car, try our brilliant car finder in the reviews section. You can tailor-make a search that's just right for you and save yourself hours of extra research time. Just click [HERE] and start searching.
* For full terms and conditions relating to the voucher and the EV Experience Centre, please visit: https://evexperiencecentre.co.uk/terms-and-conditions/​